Are You on the List?
Are You on the List?  You know that list where you get exclusive projects from me.  The list where you are the first to know about any upcoming classes and events?  Are you wondering what I am talking about?  Then, join me today and find out what I am talking about. I have a special surprise today for those who are on the list.

What List?
You may be wondering what list I am talking about.  I am talking about the Add a Little Dazzle Newsletter List.  I am getting ready to send out an exclusive project to those on my newsletter.  In order to receive this project, you MUST be on the mailing list.
Everybody will have access to the instructional video for the Ombre Technique here at Add a Little Dazzle.  In addition, anybody who is on my mailing list will receive another card idea using this technique.  This will include a pdf tutorial but ONLY newsletter subscribers will receive the extra tutorial.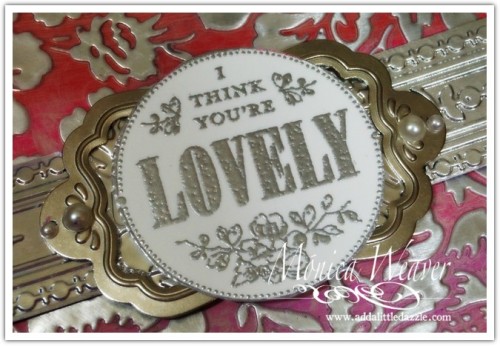 Ombre Technique
Yesterday, I shared a project with you in Dazzling Diva Challenge #15 VIEW HERE.  This week's challenge is to incorporate the Ombre Technique and so this picture above is the featured project for newsletter subscribers (pink card).
This week I will be releasing the instructional video for the Dazzling Diva Challenge #15 Card, but those that are on my newsletter list will receive an EXTRA PROJECT using this fun technique.  As you can see from the picture directly above, it is beautiful and you will love this version of the Ombre Technique. You MUST be on my mailing list to receive the tutorial for the (pink card). You still have time!
Sign Up for My Newsletter in the Upper Right Hand Column!
Receive Your Exclusive Tutorial!