Dazzling Diva Challenge #15
Dazzling Diva Challenge #15.   We are so excited to have you join us as we kick off a new month of exciting challenges.  Do you love trying out different techniques?  If so, you definitely want to check out our challenge this week.  In addition, make sure to come back tomorrow as I share an exclusive tutorial that will teach you how to incorporate this fun technique on Add a Little Dazzle Craft Metal Sheets.  This is an exclusive tutorial!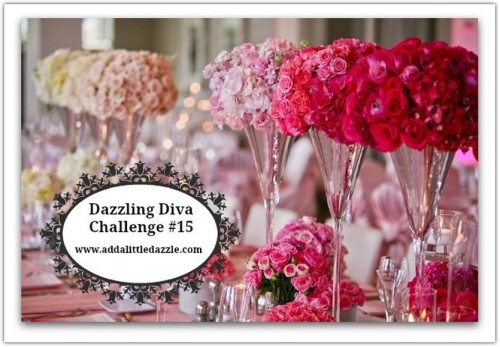 This week's Dazzling Diva Challenge #15 is a technique.   This month we decided to create a challenge with a very trendy technique Ombre Effect. The idea of this technique is to create a color gradient that progresses from lightest to darkest.  There are so many fun ways you can use this technique and we are excited to share just a few of those with you.  
We can't wait to see what you come up with so make sure to submit your creations! We would love to see what you come up with as we expand our creativity using this fun technique.  Let the fun begin!
Click on the name of our Design Team Members and visit their blog!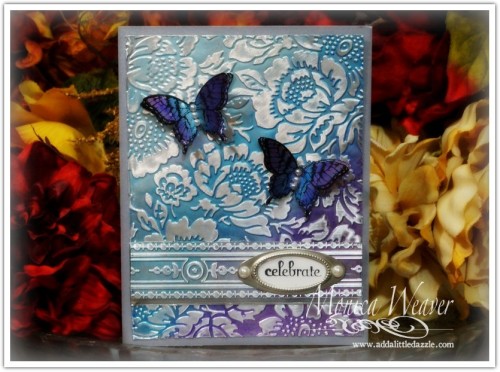 Mónica Weaver (Aluminum Craft Metal Sheets)
Video Tutorial Available Tomorrow
Subscribe to my You Tube Channel HERE to be notified when it posts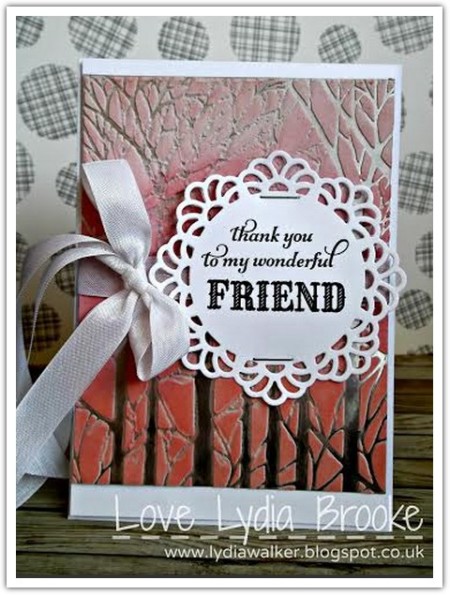 Lydia Walker (Aluminum Craft Metal Sheet, Bare Tree Stencil, and White Embossing Paste)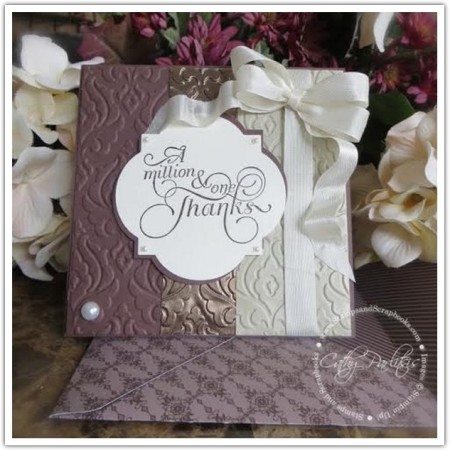 Cathy Parlitsis (Brushed Bronze  and Precious Pearl Craft Metal Sheet)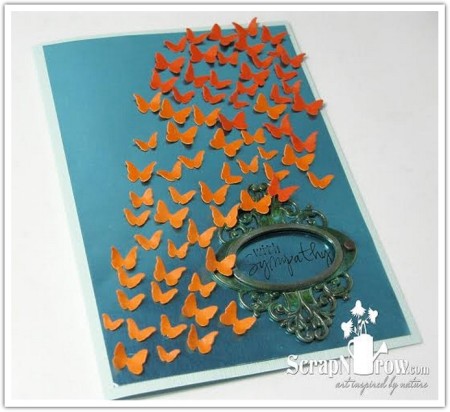 Michelle Nun (Baby Blue Craft Metal Sheet)

Challenge #14 Winner is Jessie L.
Shop our Boutique

HERE

and

CLICK HERE

 for Challenge Rules and Enter Below!