Do You Love Yourself?
Do You Love Yourself? Have you ever sat down and really thought about this question. I am not just talking about talking and thinking positively about yourself. Do you love yourself enough to make time to take care of you? Are you doing what you need to do to be the best you? Are you leaving your mark on this earth? I was faced with this very question the 2nd week in January 2016 and it really made me reevaluate my life and what I need to change. Join me today as I share some of my story and what I am doing to preserve special moments around my home with beautiful Metal Embossed Frames.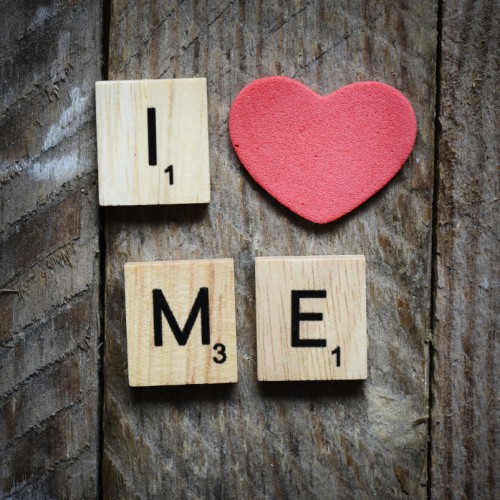 Routine Check
As 2016 started, I went in for my regular blood work and was scheduled to see my doctor the week after. What I was about to find out really shocked me and made me reevaluate my life. As the test results came back, it showed I had elevated Liver Enzymes. I was in SHOCK!!! How can that be? I don't drink alcohol and I don't eat processed foods. What is going on with my body?
Millions of thoughts went through my head. I quickly set up an appointment with a functional medicine doctor because I wanted to get to the root of my problem. The thought of not being around for my kids and my husband kept running through my head. I wasn't on death's bed but there were some BIG CHANGES I needed to make in how I loved myself and made time to REALLY take care of myself even further.
Since I found out my diagnosis, I have had to reevaluate things and make even more changes. Honestly, it wasn't easy to hear the changes that were necessary BUT I decided not to look at it negatively and embrace it in a positive way. I need to LOVE MYSELF more.
I want to be around to create beautiful memories with my children, husband, family, and friends. I must make some sacrifices and changes in order to be a healthier me that can create those memories that will fill the picture frames and albums in our home.
Not only am I making more changes in my life but I am also creating more memories that we are capturing through time we spend as a family. We are now able to do this because we have focused on our health. We are no longer on the sidelines watching our kids but are actively involved in activities with them.
Check out these beautiful ideas below that will allow you to do the same in your home.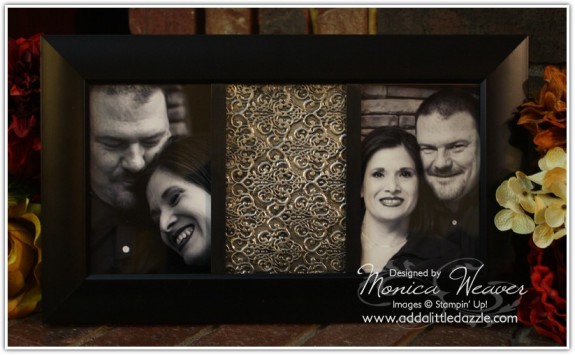 Picture Frame Ideas
There is nothing more special than a home filled with pictures that shows those special moments shared with your loved ones. I love picture frames and adding a touch of dazzle with Add a Little Dazzle Craft Metal Sheets.
This first frame I am sharing highlights the technique of hand embossing and is really easy to create with the silver shiny side of our craft metal sheets. This would make a beautiful gift not only for Valentine's Day but any time of the year. Check out this video below and learn how to create this beautiful technique.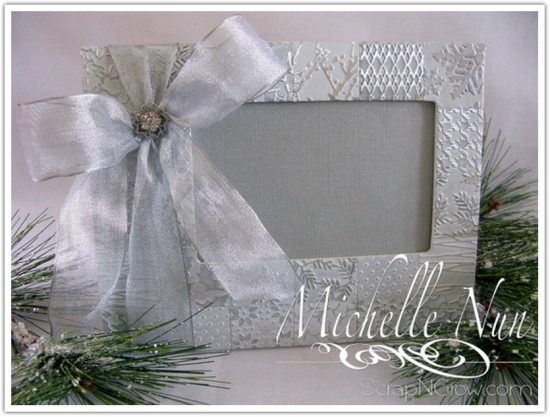 Beautiful Technique
Recently, I shared a fun technique I used to cover a Chocolate Heart Box HERE. I received alot of positive feedback and how much you loved it. This frame created by Michelle Nun uses this same technique and allows you to beautifully alter any picture frame you want.
I invite you to check out the video HERE and then place your order for Add a Little Dazzle Craft Metal Sheets.
We have beautiful craft metal sheet colors to choose from for that special occasion. Whether it's for an upcoming wedding or to give as a beautiful gift this Valentine's Day we have you covered.
Stay tuned for much more inspirational Valentine's Day and wedding ideas. Plus, I will be sharing what my new diagnosis is and how I am treating it naturally.
Order Craft Metal Sheets HERE today!