Dazzling Diva Challenge #33
Dazzling Diva Challenge #33.   Welcome to another week of Christmas in July.  Inspiration is running around the group and we have geared up to offer you another exciting week of Christmas projects. Whether you are traditional Christmas card maker or love trendy holiday cards, we have you covered.  There is something for everybody.  So sit back and enjoy some holiday inspiration in Week 2 of Christmas in July at Add a Little Dazzle.
This week Dazzling Diva Challenge #33 is focusing on Inspirational Photo or Anything Goes.  I love this week's inspirational photo and even though I am enjoying warmer days, this photo is definitely helping me come up with beautiful cards for the holiday season.
This week our designers have created some amazing Christmas Cards.  In addition, we have focused on using Scarlet Red  and Garland Green Craft Metal Sheets in our cards.  These two colors make beautiful cards.



Bonus Offer
We are offering a limited time Add a Little Dazzle Craft Metal Sheet Week 2 Package.  This package includes 6 sheets of Scarlet Red Craft Metal Sheet and 6 sheets of Garland Green Craft Metal Sheet.  
In addition, you will also receive additional pdf tutorials that will inspire you with more Christmas Ideas.  As soon as you place your order, you will receive instant access.  Place your craft metal sheet order HERE and receive your card making idea tutorials!
Dazzling Diva Challenge #33 Inspirational Photo or Anything Goes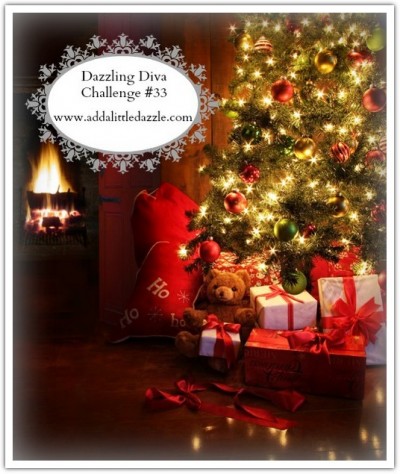 Enter for a Chance to Win a $15 Gift Certificate from Our Boutique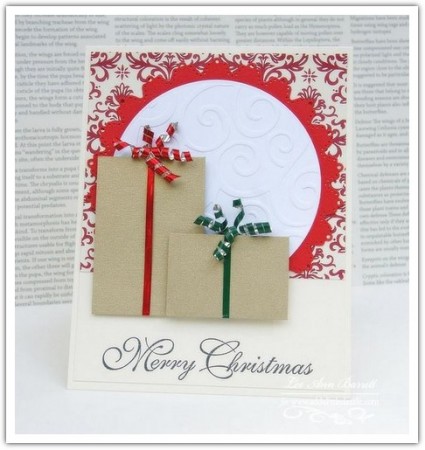 Challenge #32 Winner is Gracielle
Please email me at monica@addalittledazzle.com
Order Craft Metal Sheet in our Boutique
Are You Ready to Take Your Crafting to the Next Level?
If so, join over 5,000 subscribers who receive my FREE NEWSLETTER with exclusive content and crafting tips twice a month and get a FREE COPY of my tutorial, How to Make Metal Embossed Candles. Just enter your name and email.