Dazzling Diva Challenge #16
Dazzling Diva Challenge #16.   What an exciting week it has been here at Add a Little Dazzle.  Excitement is in the air and everybody is loving the challenges and getting busy creating.  I love being able to learn together and boost each other's creativity. Are you ready to think outside the box this week? Join us today as I share an amazing challenge with you.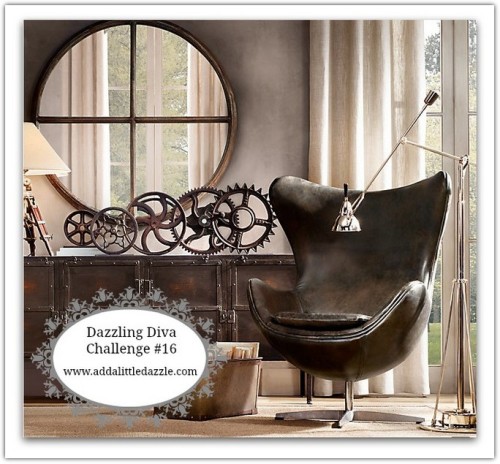 This week's Dazzling Diva Challenge #16 is an Inspirational Photo.   I love the masculine feel of this image.  There are so many different elements in this image to inspire you. We all know how difficult it is to create masculine cards with an adult-like feel and so my goal was to inspire you towards creating a card with a masculine feel.  
I can't wait to see what you come up with so make sure to submit your creations! In addition to a prize package with Add a Little Dazzle Craft Metal Sheets, the winner will also receive my card posted below.  Lets have some fun!
 
Click on the name of our Design Team Members and visit their blog!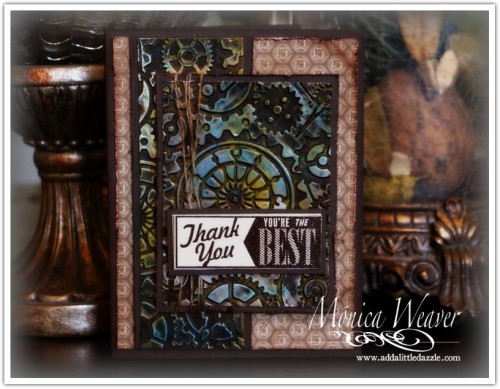 Mónica Weaver (Dark Chocolate Craft Metal Sheets)
Video Tutorial Will Be Available!
Subscribe to my You Tube Channel HERE to be notified when it posts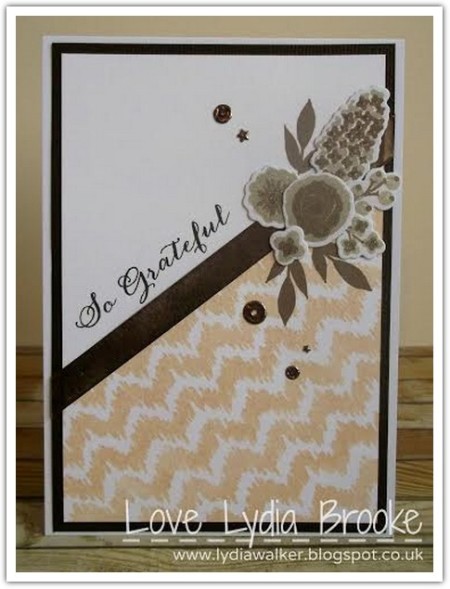 Lydia Walker (Brushed Bronze Craft Metal Sheet)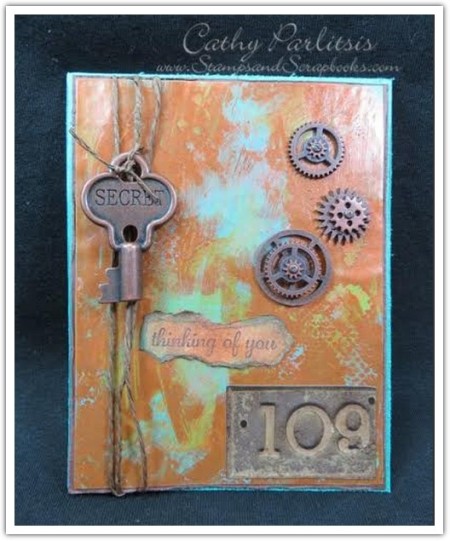 Cathy Parlitsis (Brushed Copper Craft Metal Sheet)
View Eroded Metal Technique Tutorial HERE!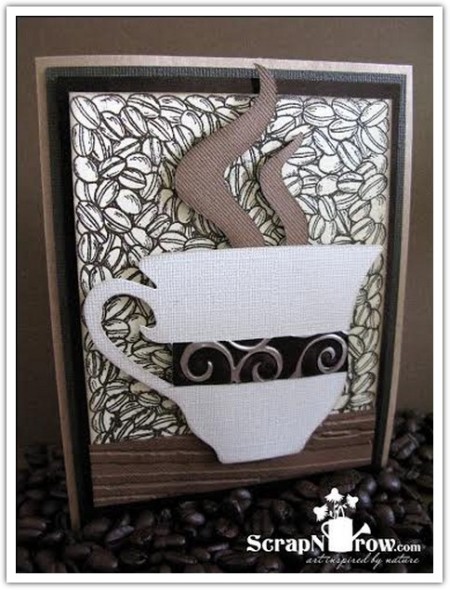 Michelle Nun (Dark Chocolate Craft Metal Sheet)

Challenge #15 Winner is Martha Lucia Gomez
Shop our Boutique

HERE

and

CLICK HERE

 for Challenge Rules and Enter Below!