I Cry Because I am Heartbroken
I Cry Because I am Heartbroken.  I am only one person and I can't change the world but I wish I could.  I wish I never had to cry because my children, friends, spouse, or loved ones are hurt, sad, or disappointed.   I wish that I never had to cry again because I am heartbroken. I cried yesterday and may cry even more as I look around this world we live in.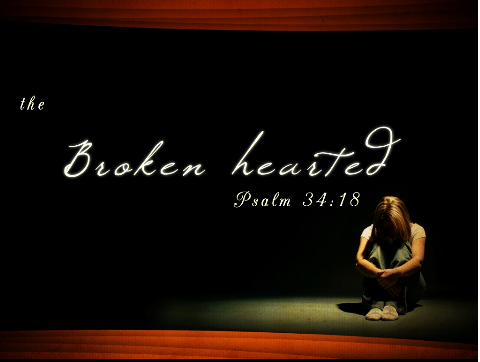 Monday Morning
Yesterday morning was pretty much like any morning.  Get the kids up, run around, pray with them, and get them out the door in time for school.  The only difference was that I had an appointment in Santa Fe and had to run the baby to my friend's house.  Then, I stayed talking a little too long and had to rush to be on time for my 12:45 PM that was 1 1/2 hours away.  I did make it on time but I wasn't prepared for what I was about to find out.
As I arrived at the Cancer Center, I was really excited as it was my final Iron Infusion.  In addition, I was really excited to be able to wear clothes that hadn't fit in for over 2 years.  That great feeling didn't last more than 50 steps before I felt heart broken and started crying.  Little did I know what I was about to encounter at the staircase of the Cancer Center.
The Staircase
As I was walking into the center, I saw this young couple coming down the staircase.  At first glance I thought to myself what a nice looking couple.  As the man came around the corner, I realized I knew him but I couldn't figure out from where.  As the lady he was with came down the stairs, I quickly realized who he was.  At that moment my heart sank and I couldn't believe who it was. Immediately, tears filled my eyes and my heart ached beyond belief.
I walked up to the lady and said, "Please tell me they didn't find Breast Cancer".  She looked at me and said, "yes".   My voice cracked and I told her, "I am so sorry".  She looked at me and said, "It will be ok".  Isn't that what I was supposed to tell her?  She was trying to comfort me when I should be comforting her.   I couldn't believe that my friend and long time customer has Breast Cancer.  I was devastated!

The Chemotherapy Room
As I entered the Chemotherapy Room, it took everything in me to not curl up on the recliner and cry like a baby.    How could this amazing woman be facing Breast Cancer? Why her? Why everybody in this room?  I actually felt guilty to be in that room all dressed up when those around me looked weak and fragile.
As I was waiting for my treatment, I found out something even more devastating. The last time I was there I noticed a young man who was very weak.  He was so fragile that they had to wheel him out in a wheelchair after his chemo treatment. Later that evening he passed away.  I couldn't believe what I was hearing. 
My Life
Reality hit me once again.  No matter what kind of week I had the week before, nothing compared to hearing that my friend and customer had Breast Cancer.   Nothing I had faced the week before seemed to matter anymore.  I quickly realized that there are bigger things one faces in life and when we put it all in perspective we just have to let some things go. We have to Trust God and know that He has a bigger plan for us.  Life isn't fair; people don't treat us fairly.  That's ok. Let it go for your own well-being and pray for them.
 I am learning to forgive even when I don't want to forgive. I am learning to know that everything will be alright even if I can't see what it is right now.   In the grander scheme of things, a lot of the things we think are BIG really aren't that big or bad.  All of these experiences help us to become stronger and better people. We can't empathize with others if we haven't gone through troubles.

Reach Out
I quickly realized that Valentine's Day is days away and there are many people around me that are lonely, broken-hearted, and feeling helpless.  There are people that are cringing February 14th and just wishing it would vanish.  Some people will be alone due to death, divorce, illness, and much more.  See the truth is that it's not all about us.  It is about serving!
I challenge you to make a quick Valentine's Day card and/or gift and give it to 5 people who are going through difficulty in their lives. Maybe the lady at the grocery who is a single mother.  How about the post man that is working two jobs to put food on the table? How about that homeless man at the corner?  Reach out and share God's love with somebody.
Be the Difference
Is someone coming to mind right now?  What are you waiting for? Run to your craft room and create a gift of love and bring hope to somebody who feels lonely.
I invite to accept to serve others on Valentine's Day. Then, take pictures of your projects and send them to me.  I will feature your project on my blog on February 14th.  Lets see how many of us can reach out to those who are sad, lonely, or in need of a hug.
Will You Accept the Challenge?
Leave a Comment Below