DIY Gifts of Encouragement
DIY Gifts of Encouragement.  There is nothing like giving a handmade gift, but it is even more special when you can bring joy and hope through the gift.  An inspiring word, quote, or scripture can bring hope to somebody on the loneliest of days. Honestly, you never know how your words can transform someone's day.  The truth is nobody truly knows how someone is feeling. Join me and learn how to make a beautiful gift that will bring hope to somebody today.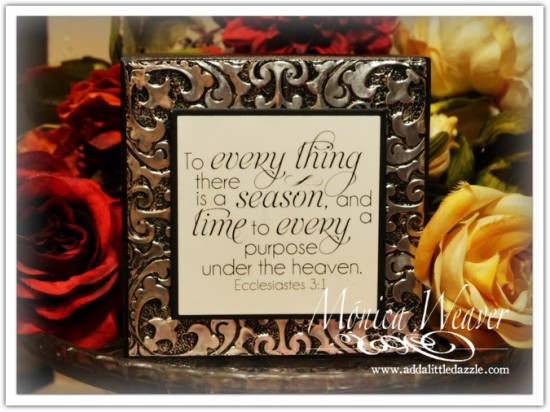 Today, I am sponsoring the Aud Sentiments Challenge and was excited when I was told that this week it would be a BINGO CHALLENGE.  It sounded like fun and I was ready to create! After looking at the game board, I picked: No Pattern Paper, 3D Item, and Use Some Type of Texture.  I think I covered it and am very pleased with my project.  Not only is this project perfect for the Aud Sentiments Challenge but it is also fitting my personal challenge to you this week VIEW HERE. 
DIY Gifts of Encouragement
There is nothing better than beautiful DIY Gifts.  It's even better when you can create a gift that will bring encouragement to someone.  Do you know someone who is depressed, sick, fighting cancer, going through a divorce, grieving the loss of a loved one? Maybe you are the one feeling that way.  
We all know there is great power in words.  One single word can lift a person out of the deepest of despairs, yet at the same time can send them into the deepest of depressions. When somebody is going through a difficult time, we immediately want to jump in with words of "advice".  We tell people it is going to be ok.  In our quest to make them feel better, we actually make things worst.  
What Season of Life Are You In?
All of us go through seasons in our lives.  Sometimes they last for days, weeks,  months, or even years.  Those seasons are filled with both good times and difficult situations.   When everything is going well, we are on top of the world and are invincible.  Yet, when those difficult times come we can't seem to find sense in it all.
Did you know that just as God has purposes for the seasons of nature, he also uses seasons in our lives to help us grow and mold us into who He wants us to be?  God has a plan for our lives and He knows that situations and circumstances He has to put in our way to get us to the destiny He has for us.  Seasons never last forever, but they serve a purpose. Then, the cycle begins again.
 Spring is a time of beginnings, new life, possibilities, and potential.
 Summer is a time of growth, labor, and maturation.
Autumn is the time of harvest, when seeds planted in spring and grown in summer, ripen and are harvested.
Winter is the season of closure, withdrawal, rest, and even death.
Do You Know?
Do you know somebody who is going through a difficult time in their season? Do you know somebody who needs a word of encouragement?  How about making this gift for them?  This is a simple, inexpensive yet beautiful gift that will bring words of encouragement to somebody.
I encourage you to create this beautiful DIY Gifts of Encouragement for someone who needs to feel loved and encouraged. I found this Scripture Word Art File HERE and immediately knew this was the perfect scripture to use for my Metal Embossed Frame Box.
This project is really easy to create and is a follow up project to a previous video tutorial in which I taught you how to make a beautiful antique background.  See the VIDEO HERE.   Then, place your order HERE for Add a Little Dazzle Craft Metal Sheets and Tools.
Share This Post With a Friend Today!
Make sure to send my picture of your Blessing Gifts for Valentine's Day!  I will share your project on my blog tomorrow!