Come to My Pity Party!
Come to My Pity Party!  Have you ever had those days where you sit there and feel sorry for yourself?  You complain about how life isn't fair, nothing ever goes your way, why me, I never win.  Well, this is kind of what my Thursday sounded like in my head and conversation with God.  This past week I experienced something that made me realize how blessed I am and how things could be worst.  Are you feeling sorry for yourself?  Come to My Pity Party and find out what happened to make me turn it into a Celebration of Life Party.  It was a humbling experience that brought me to tears.

Feeling Sorry For Myself
Have you ever had one of those days or weeks where you just have a pity party?  You know those days where you feel nothing is going right?  You have done everything in your power to change things and you realize that things are still the same.  You realize that you are facing this season in your life and nothing is going to change at that moment.  Well, that was the kind of day I was having on Thursday.  
I had a talk with God and explained how I felt and how I wish things were different.   I went to bed feeling in the dumps. Furthermore, I didn't have a good week as far as my eating or exercise regimen.   It was evident when I hopped on the scale and so that made it even worst.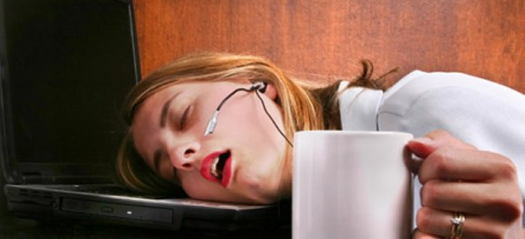 It's Low
After the birth of my 6 year old daughter, my iron levels dropped dramatically. The doctors told me to take iron supplements and my levels still didn't increase.  When I was pregnant with my 3 year old daughter, my levels dropped even further and my doctor decided to try liquid iron.
Although it increased my levels somewhat, it didn't solve my problem.  Throughout the years my levels have dropped to the point that I am now borderline anemic.  My doctors have tried everything possible and so the final solution has been to have an Iron IV. This normally does the trick and so my doctor ordered for me to have an Iron IV Infusion.  

Reality Check
The day after my pity party, I went to get my Iron IV and I had a BIG REALITY CHECK. I was really excited about getting the IV, but I didn't realize where I would be going to get this procedure done.  As I drove into the parking lot, I realized I was going to a Cancer Center.
As I entered the office, my eyes filled with tears as I looked around me and saw people with masks, wigs, IV's, breathing machines, and looks of hopelessness on their face. Their loved ones were sitting next to them with the same look of hopelessness on their face.  It was heart breaking.
Chemotherapy Room
The IV was scheduled for 1 pm. in the Chemotherapy Room.  I was so scared to go into that room as I didn't know what to expect. As I walked in I saw a room filled with over 50 chairs. My heart broke into millions of pieces. The nurse told me where to go and as I walked by I saw people getting their chemotherapy. Some were smiling and some had a look of exhaustion and defeat.
My problems seemed so insignificant compared to what people in this room were facing. These people were fighting for one more day of life. They were fighting to beat cancer.  How dare I complain about everyday living when nothing I was going through compared to what these individuals were facing?
I wasn't fighting to live. I wasn't wondering how much longer I had to live.  I was simply dealing with everyday life and was being a big cry baby about it. I have my health, my beautiful children, my wonderful husband!  How dare I complain about anything?  

God Spoke To Me
I truly believe that God speaks to us in different ways.  Sometimes He speaks to our heart silently and sometimes it is very loud and clear.  God did both that day. Before my appointment, I ran into a video on You Tube that really spoke to me. I knew at that moment that God was lovingly reminding me of HIS PROVISION.
He has never abandoned us.  He may not answer on our time table, but He is never late. The video I saw was that of a Christian Singer who is fighting cancer himself. The words of one of his new songs really stuck in my head.  
Look Back: Thank Him , Look Forward: Trust Him, Look Around: Serve Him, Look Up: He's all I need.
I was quickly reminded of God's faithfulness. As I look back, I thank Him for His provision in the most difficult of times.  As I look forward, I trust Him to know that even though I don't see the answer right now He truly has my best interest at heart.  As I look around I serve Him by reaching out to others and as I look up I TRULY realize He is all I need.
My Pity Party Quickly Became a Celebration of Life Party!
What Can You Celebrate Today?
Leave a Comment Below