What Does Your DIY Christmas Smell Like?
What Does Your DIY Christmas Smell Like?  Nothing evokes Christmas memories like scents, sights, and sounds.  Whether it's freshly-baked gingerbread cookies, Christmas pine, peppermint, or Egg Nog. Can you remember that special cold, snowy day by the fireplace eating cookies and drinking Hot Cider? Certain smells help us rekinkle fond memories of Christmas.  What smells remind you of Christmas?
Beginning to Smell Like a Hispanic Christmas 
One of the things that stands out for me in my Christmas memories is the smell of Christmas Holiday Cooking.  Whether it was baking cookies or making traditional Colombian buñuelos with Hot Chocolate, I knew Christmas was coming soon.  I grew up in Miami and not only did my mom prepare Colombian food but she also prepared some traditional Cuban foods during the holidays.
I think my most memorable one was the day she took me to the butcher to pick up the pig she had ordered.  The tray it came on was HUGE and the butcher slid it onto the back of our station wagon. Then, my mother uncovered it and there was a BIG DEAD PIG just staring at me.  I loved eating "lechon" but the idea of what this pig had to endure just kept running through my mind.  Once we got home, my mom would clean it up and season it like we do for a turkey and then proceeded to stuff the pig with Black Beans and Rice.  It was quite amazing!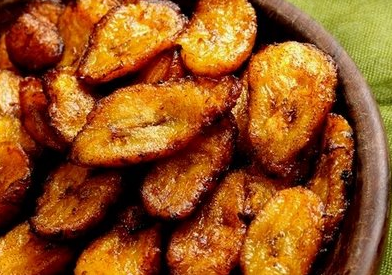 The smell of the pig cooking in the oven was to die for!  I have to be honest it wasn't a pretty picture in my eyes but the taste of this pig  marinated in Mojo and then stuffed with Black Beans and Rice was amazing!  
Then, we added some delicious sweet plaintains to complete our meal.  Dessert was usually Natilla, Arroz con Leche, and some Turron.  These added items made it a true hispanic Christmas.  Yummy!

Holidays In Our Kitchen
Instead of baking cookies for friends, we give them homemade Sugar Scrubs they can use to pamper themselves. Some of our favorite scents are Pumpkin Pie, Peppermint,  Hot Chocolate, Fudge Brownies, and Warm Vanilla. The children love getting involved in the process and they even make their own batch to use in the shower.
The great thing is that we create gifts as a family without adding inches to the hips and calories to our lips.  Honestly, the recipients love it because it isn't food related and helps them not gain more weight during the holidays. Overall, the response is great and we are able to create some great memories with the kids.  
Our First Batch of the Year
We already made our first batch, "Caramel Pecan Sugar Scrub", and featured it in this month's edition of the Add a Little Dazzle Virtual Club.  The kids and hubby LOVED IT!    We were able to pamper ourselves without the calories and had fun making it.  I had a friend smell this new sugar scrub scent and she loved it!  I already have holiday requests for this sugar scrub. Some want it as a gift from our family and others want to give them as gifts.  This is a great Thanksgiving and Christmas gift. 
Lets Get Started 
I am excited to tell you that the Caramel Pecan Sugar Scrub Recipe can be found in the September 2013 Edition of the Add a Little Dazzle Virtual Club.  Members learned how to make this delicious sugar scrub and learned the "Ink on Metal Technique".  We took this technique and incorporated it into our other projects such as the Thanksgiving Flip Card (shown above) and the Caramel Pecan Sugar Scrub.  
Our Club Members love our projects!  Not only are they busy creating their own holiday gifts but they are teaching their customers how to make them and their holiday classes are FILLING UP!  You can easily incorporate our projects into your class lineup and you are sure to fill up FAST!
 Join us at Virtual Club! You will love it!
Receive instant access to the Caramel Pecan Sugar Scrub Recipe and this month's projects!
Join Our Community 

HERE!