Metal Madness Has Arrived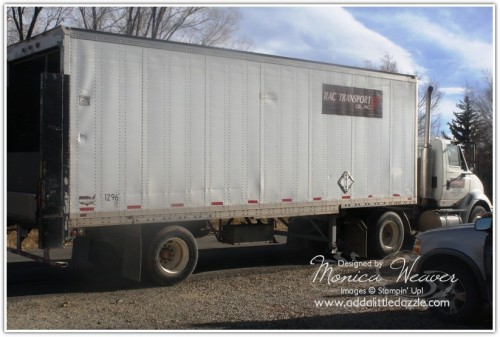 Happy Thanksgiving to all!  Metal Madness has arrived to Add a Little Dazzle and we are ready for the BIG REVEAL OF 7 NEW METAL SHEET COLORS on Black Friday.  Add a Little Dazzle has been working behind the scenes for a long time to get ready for Black Friday and we are excited that it is finally here.  In less than 24 hours, Metal Madness begins and you don't want to miss out on what we have in store for you. We have exclusive products you will not find anywhere on Black Friday. Make sure to start you shopping with us before you head out to the stores.
Keep reading for more details about Metal Madness on Black Friday…
As we get ready to celebrate Thanksgiving with our family today, we at Add a Little Dazzle would like to wish you and your family a Happy Thanksgiving and thank you for being part of our family.  With so many choices for your crafting needs we are honoured that you choose to be a part of us.  We are excited to announce that on Black Friday Add a Little Dazzle will be launching 7 NEW METAL SHEET COLORS.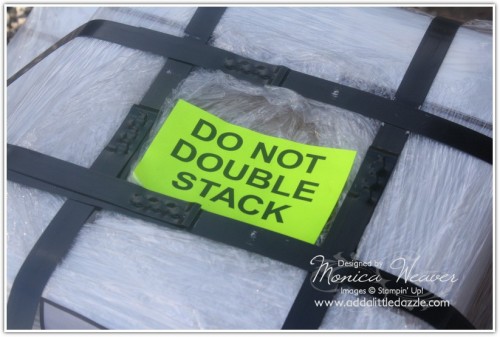 After over a year of working behind the scenes, we are excited to announce that Add a Little Dazzle is launching our own line of metal sheets. What does that mean? It means we are our own brand!!  The  7 NEW METAL SHEET COLORS that will be released tomorrow are colors that can ONLY be found here at Add a Little Dazzle.  We will still have the regular metal sheet colors we currently have in our own store and will be tweeking it in the coming year. We will see what sells and what doesn't and gear our line more to what you want.  We are working at having metal sheet colors that line up even better with Stampin' Up! colors.  This is a great benefit you will ONLY find here!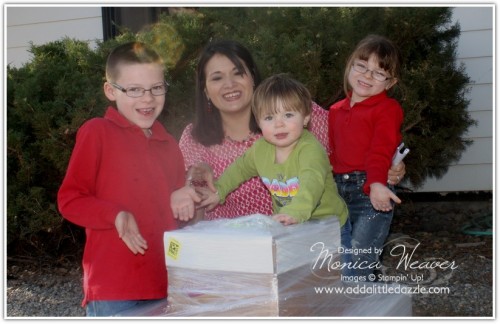 Add a Little Dazzle Metal Sheets arrived at our headquarters yesterday afternoon and as you can imagine it was a very emotional time for us. We were so excited as we saw the truck pull in.  We were in awe to see how far we have come and how the Lord has blessed our business.  Our children were just as excited and so they wanted to take a picture, too.  This is definitely a family business and we thank you for helping us come this far.

Enjoy time with your family today! Come back tomorrow morning and get ready for the BIG REVEAL OF THE 7 NEW METAL SHEET COLORS  and learn more about your FREE GIFT! Remember, this new product is ONLY available as a FREE GIFT through Cyber Monday. The Metal Madness is ready to get started on Black Fridgay.
Have a dazzling Thanksgiving,