Metal 101: How to Emboss Craft Metal Sheets with Stencils
Metal 101: How to Emboss Craft Metal Sheets.   I am really excited to share today's project with you that teaches you how to emboss using stencils.  I will share some cool tricks and tips and teach you how to emboss like a pro with your Big Shot and by hand.  We will focus on creating a beautiful metal embossed heart and then teach you how to add it to a dripless candle just in time for Valentine's Day or any other special occasion.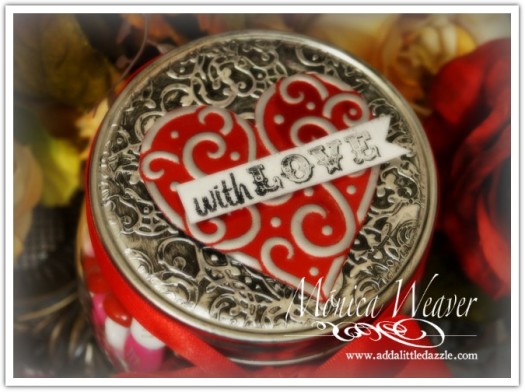 On Wednesday, I shared this project in Dazzling Diva Challenge #9 SEE HERE. The response to this project was amazing and the emails started coming in on how did I do this.  Well, I am excited to announce that I have created a video to teach you how to make this beautiful metal embossed heart using Add a Little Dazzle Craft Metal Sheets and the Heart Swirls Stencil.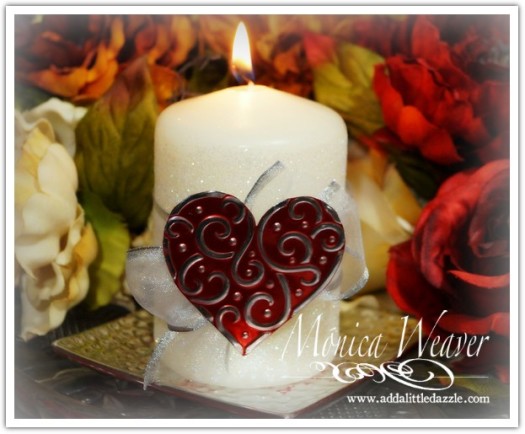 In addition to sharing this video with you, I have also included a Bonus Project "Heart Swirls Metal Embossed Candle". This candle beautifully showcases the technique used in the first project and incorporates it into another dazzling one.  Both projects will inspire you as we prepare for Valentine's Day and Wedding Season.  I have even included a FREE PDF TUTORIAL. Click below and download it for FREE. 

 

Order Add a Little Dazzle Craft Metal Sheets, Stencils, and Tools 

HERE

!