Does Your World Have a White Picket Fence?
Does Your World Have a White Picket Fence?  You know that world where your life is perfect and everything goes just as planned.  Unfortunately, my White Picket Fence World bubble was busted 10 years ago.  No matter how much I wanted everything to be perfect, it just didn't happen that way.    Life is unpredictable!  What makes the difference is how we choose to react when life comes our way.  Where do you find your strength? I find my strength in God.  
My White Picket Fence World
As a child, I dreamed of getting married, having children, and living happily ever after in my White Picket Fence World.   I wanted a perfect life, a perfect house, and perfect children.  My life isn't perfect, my house isn't always spotless, and my children are not always well behaved. Honestly, sometimes I am moody and not so nice myself.  
The death of a child,  finances, loss of our house, and sickness have all come to my White Picket Fence World.   I have questioned why and the answer never comes right away.  Usually it comes after the storm has passed.  Then, I realize that all these things happened for a reason. One of the main things I have learned is to be more compassionate and loving. We are all on the same road called life and sometimes we just need to know somebody cares.  It is easy to get consumed in my world until life throws a curve ball.  Then, I am humbled to my knees in prayer and am reminded that I don't live in a White Picket Fence World.  I can't control everything!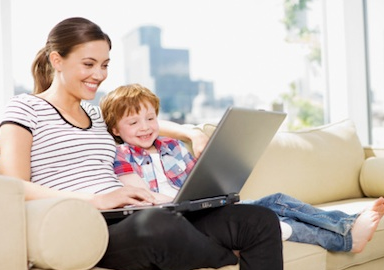 White Picket Fence Blog
My White Picket Fence Blog is that perfect place where all posts and projects go as planned.  In this place,  I sit happily at the computer, upload my project, and share it with the world.   All this while my "perfect 2 year old daughter" sits on my lap and kisses me while I happily type away.  In this world she doesn't cry, poop, pee, or need to be fed all day long.  She just sits there as a happy baby letting mommy share her projects with the world.  Yes, I even have a perfectly organized and clean craft room!  All this while dinner is in the crockpot and the aroma fills the air. 
My Reality
There are days when posts and projects don't go as planned. I don't wake up and magically put together a project. There are days where frustration kicks in and I have to walk away. Then there are days like today, everything was ready to go and at the last minute I discovered all the measurements and instructions were wrong.  I had to start all over, and there was no time to redo it today. My White Picket Fence Blog World came tumbling down and reality set in. 
As a result, the gift box for the "Metal Embossed Poinsettia Ornament" will be available tomorrow.  Today I will spend the day correcting measurements and instructions. In addition, I will record a video to guide you through the process.  Meanwhile, I invite you to check out the "Metal Embossed Poinsettia" post and learn how to create the poinsettia now.  This will make the entire process much easier.
 Learn How to Make the Metal Embossed Poinsettia

HERE

Shop Our Boutique HERE!
Where Do You Turn When Your White Picket Fence World Comes Tumbling Down?