Dazzling Diva Challenge #70
Dazzling Diva Challenge #70. I am so excited to be back for another amazing challenge with you today. I love this week's challenge as it is open to interpretation in so many different ways. What's even more fun is when you see everybody's take. Join me today and let's have some fun with this week's challenge. I am confident you will love it as much as I do. I can't wait to see your amazing creations!

Dazzling Diva Challenge #70
This week our challenge is a Mood Board or Anything Goes. I was recently introduced to Mood Boards and fell in love with the concept immediately. The idea behind the Mood Board is that you gather different images and create a collage. Then, you allow that board to be your inspiration. It is amazing to see how everybody interprets a Mood Board and what they design.
So, today our challenge to you is to be inspired by our Mood Board. It could be a color, image, texture, or anything about the Mood Board that inspires you to create. If you have Add a Little Dazzle Craft Metal Sheets, we encourage to use them and if you don't we encourage you to purchase them in our Boutique and give them a try. I promise you will love them as much as we do.
Sign up for our Mailing List in the right hand column of our blog and receive an EXCLUSIVE OFFER for our Craft Metal Sheets at an AMAZING PRICE. This is only available to new newsletter subscribers.
MAKE SURE TO CHECK OUT THE ENTIRE DESIGN TEAM'S CREATIONS


AT THE END OF THIS POST!
My Inspiration
Lately, I have been seeing some beautiful creations with butterflies. I finally gave in and decided it was my turn to give it a try and so I decided to create some butterflies of my own with Add a Little Dazzle Craft Metal Sheets.
As I looked at the Mood Board, I was inspired by all the beautiful colors and the Crayon Box and so I decided to create some Fancy Butterfly Toppers with Pucker Me Pink and Perfect Peacock Craft Metal Sheet. Since I was making these into toppers, I wanted to sandwich a toothpick in between so I made sure to add a back side to these beautiful butterflies.
I had embossed with the Embossing Tool Kit to make the aluminum side of the craft metal sheet come through and I assembled the entire piece using Double-Sided Adhesive Sheets.
Healthy Recipe
Part of my blog is dedicated to sharing Clean Eating through crafting with you. My goal is to show you how "Clean Eating" doesn't have to be yucky. It can be delicious and nutritious! Something your entire family can embrace and enjoy.
This delicious Chocolate Delight Greek Yogurt Pudding is nutritious and delicious. Take a close look and you will see that the shell is actually chocolate. It is absolutely delicious!
We had this for dessert last night and my entire family loved it! The kids asked me to make some more so they could have some afterschool today. Check out the recipe HERE! I also include a list of everything you will need and the great thing is it is healthy and good for you.
Ready to try out Add a Little Dazzle Craft Metal Sheets?
Place your order in the Add a Little Dazzle Boutique today and get your order in time to enter this week's challenge.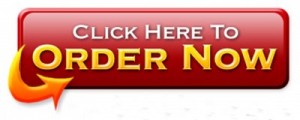 You have until Tuesday, April 14th to enter. The winner will receive a $15 Metal Sheet Prize Pack. If you use Add a Little Dazzle Craft Metal Sheets in your project you will not only receive an additional $5 in product but a BONUS PRIZE.
Dazzling Diva Challenge #69 winner is Darlene
Winner will be featured on Instagram