Dazzling Diva Challenge #69
Dazzling Diva Challenge #69. It's no joke this year is flying by.  I can't believe it is already April. Where did the time go?  It is just flying by too fast.  We are one week away from Easter. You are probably busy cooking up some goodies for your family and friends. I hope you are also busy creating some beautiful cards. In the midst of it all, lets remember the real meaning of this joyous day we celebrate. Jesus' death and resurrection so that we may have eternal life. What an amazing gift of LOVE !!!  
Dazzling Diva Challenge #69
This week our challenge is a Color Challenge or Anything Goes for you.  When I think of spring, I think of beautiful, vibrant colors.  The colors in today's photo not only screams spring but summer.  These colors are just gorgeous and we have perfect matches in Add a Little Dazzle Craft Metal Sheets.   
Show off your beautiful creation in our challenge this week using one, two, three, or as many colors as you like. This is a perfect opportunity to let us see your work of art. I will be picking submissions throughout the week and featuring them on Facebook and Instagram.  You could be our featured submission of the day.  Look forward to seeing your amazing creations and featuring them on social media. 
MAKE SURE TO CHECK OUT THE ENTIRE DESIGN TEAM'S CREATIONS
AT THE END OF THIS POST!
Ready to try out Add a Little Dazzle Craft Metal Sheets? 
Place your order in the Add a Little Dazzle Boutique today and get your order in time to enter this week's challenge.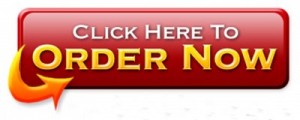 You have until Tuesday, April 7th to enter.  The winner will receive a $15 Metal Sheet Prize Pack. If you use Add a Little Dazzle Craft Metal Sheets in your project you will not only receive an additional $5 in product but a BONUS PRIZE.
Dazzling Diva Challenge #67 winner is

Penny


Dazzling Diva Challenge #68 winner is Tina
Both Winners will be featured on Instagram
Enter Challenge #69 Below!