Dazzling Diva Challenge #67 and #68
Dazzling Diva Challenge #67 and #68. Last week things did not go as planned.  As many of you saw, our blog was down for three days.  Since we are so excited about spring and are enjoying seeing your creations, we have decided to extend Challenge #67 for another week and combine it with this week's Challenge #68. So, you can choose to go either way. Join us today and be inspired by beautiful spring creations. 

Dazzling Diva Challenge #67
This week our challenge is Spring or Anything Goes for you.  I love this beautiful water can filled with beautiful tulips. I just love tulips! I will take them any day over a rose. Does that sound weird?  What is your favorite flower? Leave me a comment and let me know.   
This week in our Spring or Anything Goes Challenge we are focusing on the beauty of the new season that is before us. When I think of spring, I think of flowers, butterflies, rabbits, ducks, lambs etc. I think of new beginnings. This week I would love to see your beautiful spring creations. Of course, we also have Anything Goes. I know we all have those projects we want to show off and we would love to see them. I can't to see your amazing creativity!
Dazzling Diva Challenge #68
Dazzling Diva Challenge #68 is an Inspirational Photo.  I love tea and the beautiful colors and design on this tea cup is beautiful. There is so much you can grab inspiration from in this picture. Color, flowers, design, items. Pick one, two, or three items that inspire you in the photo and share your beautiful creation with us. 
We love seeing your creations and encourage to play along and share us with your friends.  We all have beautiful spring and summer stamps just waiting to be inked up. Pull them out and show us your masterpiece. We can't wait.
He is Risen
I love tulips and so when I saw the Dazzling Diva Challenge #67 Spring or Anything Goes picture and Dazzling Diva Challenge #68, I knew this card would fit both challenges.  I had another project in mind, but then I remembered I had a card I shared on my blog last year that EVERYBODY loved and so I knew that this would be the perfect card for today's challenge.
I love the elegance and "royalty" of this card. I loved the combination of Polished Purple Craft Metal Sheets with Golden Glimmer Craft Metal Sheets. It adds such an elegant look. I wanted to tone down the Polished Purple some and so I went over it with Gold Acrylic Paint. Did you know you could apply acrylic paint on Add a Little Dazzle Craft Metal Sheets? All you do is simply dab it on with a sponge for a light, yet elegant effect. 
Remember, just make sure to attach your craft metal sheet piece with our 60 yard roll of 1/4″ Red Liner Tape. Just place it along the four walls of the back side of the craft metal sheet piece, peel off the red film, and attach it to your card stock.  It's as easy as that and then you can add whatever you like to your card.
MAKE SURE TO CHECK OUT THE ENTIRE DESIGN TEAM'S CREATIONS
AT THE END OF THIS POST!
Ready to try out Add a Little Dazzle Craft Metal Sheets? 
Place your order in the Add a Little Dazzle Boutique today and get your order in time to enter this week's challenge.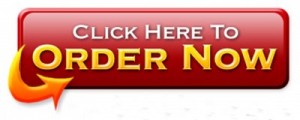 You have until Tuesday, March 31st to enter.  The winner will receive a $15 Metal Sheet Prize Pack. If you use Add a Little Dazzle Craft Metal Sheets in your project you will not only receive an additional $5 in product but a BONUS PRIZE.
Enter Challenge #67 or Challenge #68 Below!