Add a Little Dazzle and Stampendous Blog Hop- Day #4
Add a Little Dazzle and Stampendous Blog Hop Day #4.  What an exciting week of an inspiration it has been with the blog hop!  I am amazed by all the exciting projects that have been shared.  I am even more excited to know how much you have been enjoying it.  Join us today for another inspiring day and make sure to come back tomorrow for the GRAND FINALE where all the designers will be showcasing their work. Let's get started!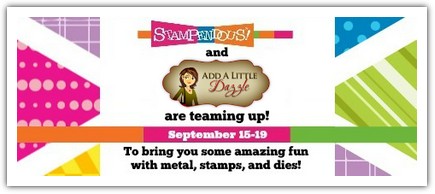 Today is Day 4 of the  Add a Little Dazzle and Stampendous Blog Hop!  It has been an amazing week of inspiration and we have seen all kinds of fun projects embracing all different styles of crafting. It has been really amazing to see what everybody comes up with and it has really shown me how much we can really do with stamps, dies, and Add a Little Dazzle Craft Metal Sheets. 
Today the fun continues with more amazing inspiration using Stampendous products and Add a Little Dazzle Craft Metal Sheets. We have 6 prize packs up for grabs. All you need to do is leave a comment at each blog. Then, each company will choose 3 winners and we will each announce them on our blog. How fun!!!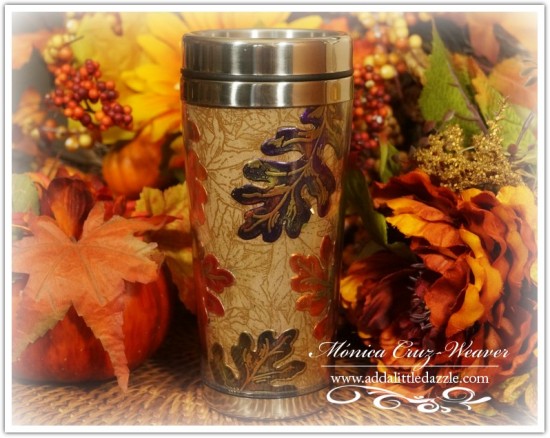 More Traditions
Yesterday I shared with you about my life as a child growing up in a Colombian home. The one thing I didn't mention was that I grew up in Miami. If you are familiar with Miami, you know that there are an array of cultures there and one very predominant one is the cuban culture.
As a child growing up in Miami, not only did I embrace my own culture but I learned a lot about the cuban cuisine. It became a staple food in our home.  We enjoyed lechon, arroz con frijoles negros, maduros, to name a few.
One thing that I learned to enjoy as a teenager was Cuban Coffee. That was something you always had after each meal and in the morning with some fresh cuban bread from the panaderia.  When I left home, I made sure I took a "cafetera" with me so I could make my own cuban coffee and wherever I lived my friends learned to enjoy Cuban Coffee. I had friends in Alabama hooked on it. 🙂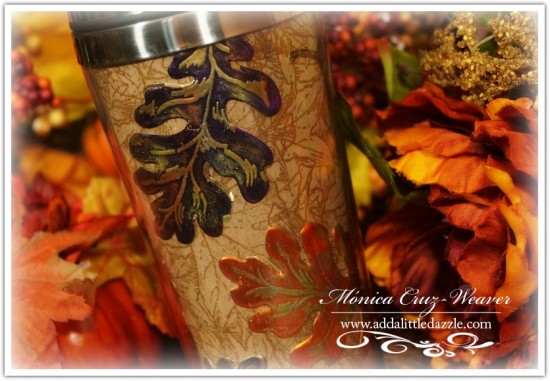 My Mother's Fault
When I got married, I had not introduced my husband to Cuban Coffee.  The first time my mom came over, she brought over her "cafetera" and Cuban Coffee and made some for my husband.  That was the beginning of my husband's addiction. He immediately fell in love with Cuban Coffee and had my mom teach him how to make it. He even learned how to make the foam.  
Next thing you know my husband was looking for Cuban Coffee in Arizona and when he couldn't find it her ordered a case online.  Yes, now we had a case of Cuban Coffee in our house and the addiction began and continues in our home.  Every morning we make Cuban Coffee and when we have friends over they ask for it.  We even order some extra "cafeteras" Cuban Coffee Makers and give them as gifts with Cuban Coffee during the holidays to our now addicted friends.
So my husband got me addicted to pumpkin and my mother got him addicted to Cuban Coffee and so today we are going to try to make a Pumpkin Butter Latte. Yes, we are going to use the Pumpkin Butter I made and his Cuban Coffee and we are going to make a Pumpkin Butter Latte.

Coffee Lover
We are coffee lovers and tea lovers in this house. Since we love to gift these during the holidays, I thought it would be perfect to include a handmade metal embossed Stainless Steel Gift Coffee Mug.
So, for this project I embraced both cultures and created this homemade gift of Stainless Steel Coffee Mug that I decorated using Jumbo Leaves Stamp Set.   Leaf Background Stamp Set, and the Leaf Die Cut Set . Stay tuned as I share the Pumpkin Latte Recipe and the Pumpkin Butter Recipe with you on Sunday, September 21st with you. Make sure to come back.
How Have You Embraced More Than One Culture In Your Home?  Leave Me a Comment and Tell Me.
Would You Like to Learn How to Make the Projects Featured In This Blog Hop?
Next week I will have an instructional videos teaching you techniques showcased this week. Meanwhile, sign up for my newsletter and learn how to make a beautiful metal embossed wrap for candles.
In addition, sign up for email updates.  Be the first to know about what is going on here at Add a Little Dazzle.
Prize Alert! 
Enter for a Chance to Win a Prize Pack!  Be sure to stop by and comment on each of the Design Team Blogs for a chance to win 1 of 6 prize packs from both companies! You have until Sunday, September, 21st to enter. The winners will be announced on both company blogs the following week.  You must leave a comment on all blogs.
Be Sure to Visit Each of the Designers on This Blog Hop!
Stampendous
Wendy Price
                                    Add a Little Dazzle<< You Are Here
Janelle Stollfus
Graciela Chavez
Keren Baker
Martha Lucia Gomez
Lydia Brooke-Evans
 Did You Miss the Previous Day of the Blog Hop?
Here is Monday

 ,

 Tuesday, and

Wednesday

Stampendous and Add a Little Dazzle Blog Hop Special!
During this week's blog hop, we are offering a special pack of Add a Little Dazzle Craft Metal Sheets.  This pack includes metal sheet colors that the Dazzling Diva Design Team will be using in their projects throughout the week. In addition, you will receive one pack of 25 pillow boxes in either large gift size or party favor size.  
Order your Stampendous Blog Hop Pack today and receive EXCLUSIVE PDF TUTORIALS using Stampendous Products and Add a Little Dazzle Craft Metal Sheets. This offer is ONLY available this week.  Order your Stampendous Blog Hop Pack today!