Why 97.3% of Men Will Love this Masculine Card
Why 97.3% of Men will Love this Masculine Card. I often hear how difficult it is for women to design a masculine card. Furthermore, they feel like the men in their lives don't appreciate them. The truth is men love receiving handmade gifts and cards, but they want to receive a masculine card that is age appropriate and is a reflection of what they are interested in. Join me in learning some tips that will guarantee that your man will love their handmade masculine card.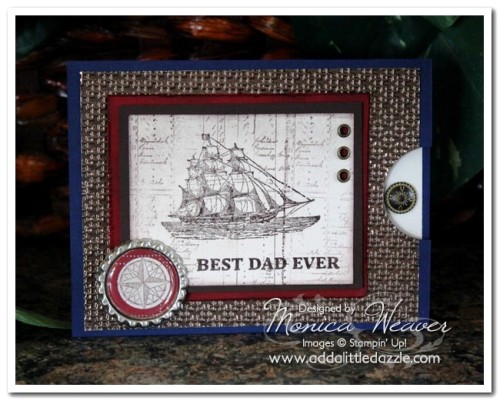 The truth is that all of us have struggled at some point in creating an age appropriate masculine card. It isn't that we don't want to create the perfect masculine card. The reality is that the crafting industry is filled with stamp sets and embellishments that are created for women. We are limited in what is available for us.
The great news is that today I am going to share 5 reasons why 97.3% of men will love this masculine card. If you apply these to your card making, I guarantee that 97.3% of men will not only love this masculine card but every masculine card you create. After reading our 5 reasons, make sure to download your FREE PDF TUTORIAL WITH DETAILED INSTRUCTIONS.
5 Reasons Why 97.3% of Men Will Love this Masculine Card
1. Made it personal (chose a theme that was of interest to the recipient)
2. Used Simple Embellishments (Metallic Brads, Flattened Bottle Caps, Rustic Buttons)
3. Created Clean Cut Layers (no frilly borders)
4. Created texture by embossing Add a Little Dazzle Metal Sheets
5. Added movement to the card (men love mechanical things)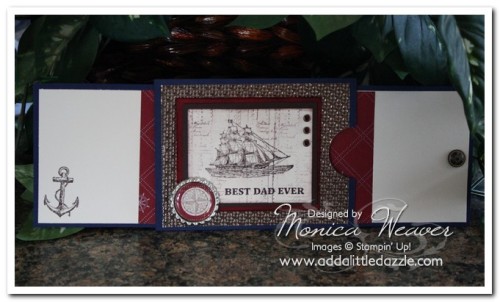 Shop Our Boutique

HERE

!