What's Your Biggest Obstacle?
What's Your Biggest Obstacle?  New Year's Resolutions are in place and everybody is ready to start on Monday.  The biggest problem faced are obstacles.  Life gets hectic and if we don't have a plan on how to deal with them we are bound to fail. I know what my BIGGEST OBSTACLE is and so I have a plan of attack so I can stay on track. Join me today and find out what my BIGGEST OBSTACLE is and how I plan to not let it stand in my way.  Join me on the journey and lets do this TOGETHER one day at a time.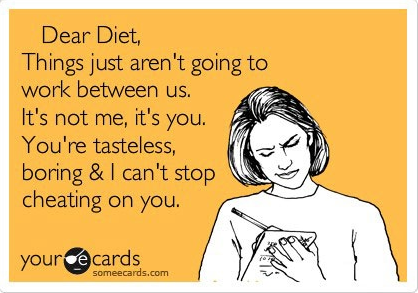 Teenage Dieting
Growing up as an obese teenager, I remember my mom always putting me on the latest diet.  One of the main reasons I never stuck to the program was because of the bland, tasteless food.  I always felt deprived and starvation quickly set in.  
My fondest memories (not) was the Heart Association Diet that Publix put out every year. I hated that diet and the idea of eating beets for dinner was not very appetizing.  I always went to bed hungry and knew there was no way I could stick to this plan.  
Shortly after my best efforts, I would give up and continued on the cycle of diets. This was very depressing for me and I graduated from high school as a morbidly obese person.  I felt hopeless and didn't know what to do.  I was embarrassed to be the BIG GIRL in a graduating class of 8.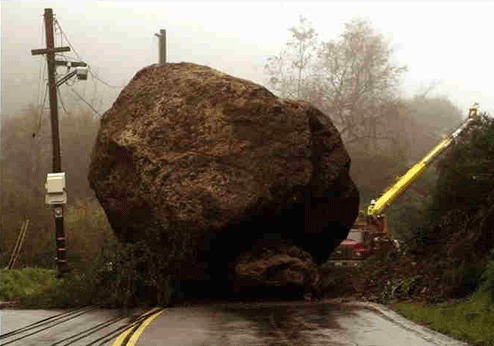 My Biggest Obstacle
I have found that the biggest obstacle I face is TASTELESS FOOD.  The idea of eating so-called "diet food" is a BIG TURNOFF to me.  
I hear people all the time talking about eating salads and broiled chicken for lunch and dinner everyday. Honestly, I can't do that for every meal.  Don't get me wrong those are good foods to eat, but the truth is that isn't a lifestyle. I can't live on broiled chicken and salads for the rest of my life. I have a family to feed and I am not preparing a separate meal for myself.
Personally, I like variety and food that smells and tastes AMAZING!  I love to cook and enjoy entertaining others, but it can't be via tasteless food.  I want this to be a lifestyle and not a diet.  This will not only help me, but it will also show my children how you can eat healthy foods without sacrificing taste.  In turn, my hope is to not have my children have the same weight issues my husband and I have had our entire lives.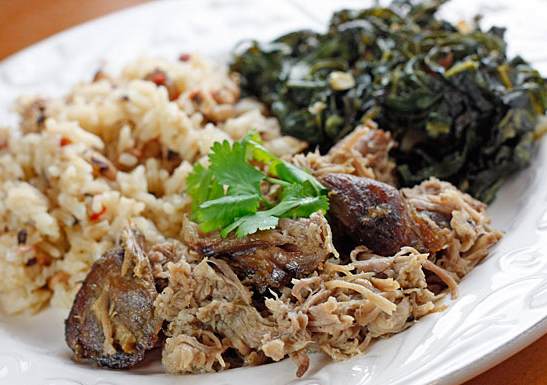 My Plan
One of the key ingredients in me being able to lose 26 lbs. so far has been in the foods I cook. I keep them varied and full of taste. It is amazing to learn how to cook in a way that doesn't feel like you are eating "diet food".
Recently, I discovered Skinny Taste.  I have made a lot of her recipes and they have all passed the family test.  This website is full of delicious and healthy recipes. See this picture above? This is the Pernil I prepared for my church and guests last night and there were no leftovers. 
I accompanied the Pernil with Brown Rice and Black Beans and it was DELICIOUS!! Guests were going back for seconds and thirds.  Furthermore, I lost weight this week while eating DELICIOUS FOOD!  Check out the Pernil Recipe HERE!   

What's Your Biggest Obstacle?
Leave Me a Comment