What Valentine's Day Crafts Have You Made?
What Valentine's Day Crafts Have You Made? As crafters Valentine's Day crafts are just as important as Christmas crafts.  Many of us are done with our Valentine's Day crafts and others are waiting until the very last minute to put something together. I hate that feeling of creating Valentine's Day crafts at the last minute.  Do you spend too much time surfing all over the Internet for great Valentine's Day crafts?  Well, this year we are going to put it all in one place for all to see.  Find out how you can be part of that.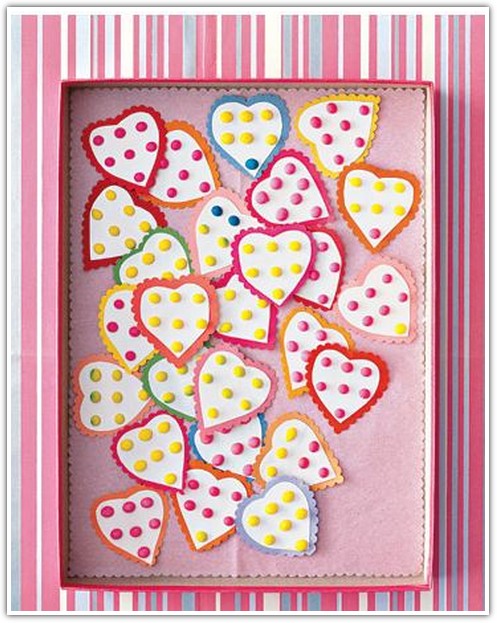 Valentine's Day Crafts are big right now.  Not only are adults busy creating but so are children.  Valentine's Day is the day to celebrate love and friendship. Don't have a significant other? How about blessing someone with a beautiful handmade Valentine's Day craft?
In my home, we are not only busy creating adult Valentine's Day Crafts but children's Valentine's Day crafts, too.  Does this sound like your home?  I would love to see all the beautiful Valentine's Day Crafts you are creating or have created.  So, we have decided to have a contest at Add a Little Dazzle on February 14th.
Contest Rules
1. Take a picture of a Valentine's Day Craft you have created.  If you have Add a Little Dazzle Metal Sheets, we encourage you to incorporate them in your projects. 🙂 Must receive your submission by tomorrow evening.
2. Please email me at monica@addalittledazzle.com and let me know if you are going to submit a project by Wednesday evening.
3. Send the pictures to monica@addalittledazzle.com  Please include your name and your blog address (if applicable)
4. Tell your friends, family, and every breathing thing that you are being posted on Add a Little Dazzle on Valentine's Day and have them come vote for you. Post it on Face book, Twitter, share it on your blog and tell all to come vote for you. Voting ends Saturday, February 16th at midnight.
5.  Winner will be the person with the highest number of votes.  So, the more people you have come to our blog to vote for you the better your chances of winning.
6.  Winner will receive a GIFT PRIZE valued at over $40.  We will include fun Add a Little Dazzle goodies!
 Don't forget to also leave a comment on today's first post for a chance to win an autographed copy of a romance novel by Rose Gordon.  Contest closes on Friday, February 15th at midnight.