Stressful Week
Stressful Week. Have you ever had one of those weeks where you feel like you are running around all day long? You know those days where you feel like life is demanding more from you than what you can handle?  Then, throw in the dynamics of everyday living with three small children, two kids going back to school, potting training a toddler, running a business, and trying to take care of yourself and your family. Well, this is just a small glimpse into my life this week. Join me today and find out about my week and what helpful tool helped me stay on track with my eating at the beginning of the week.

New Year's Eve Week
The week began with my hubby being on vacation. We had great plans for a week full of activities with my mom and kids.  We were really excited and were looking forward to some down time. 
Then, the unexpected happened and my husband couldn't walk, stand, or pretty much do anything but lay down on the ground.  Anytime he put pressure on his left leg he would scream in excruciating pain.  As a result, we ended up going to the doctor that week and discovered  the sciatica nerve in his left leg was the cause of all of this horrible pain.  
The doctor sent pain meds and for him to be on complete rest. Honestly, that wasn't hard for him to do as he couldn't move. So, we stayed home and rested while my hubby was in horrible pain.

First 2 Weeks of 2014
By Saturday, the pain got worst and I ended up taking my husband to the Emergency Room only to be told they couldn't do anything but give him stronger pain meds and to go back to the doctor on Monday.
Monday came and we called the doctor and she wasn't in until Wednesday. Another doctor sent him pain meds with no relief. For the better part of all last week I spent my time in the doctor's office, hospital, and pharmacy. Honestly, they all got to know me pretty well and I was completely exhausted.
After all the testing and everything else involved the MRI came back with the result of a herniated disk.  They asked me to take my hubby back to the hospital on Friday so he could get a steroid shot that would relieve the pain.  Well, it is now Sunday and he is still in pain. The steroid shot isn't working!  Guess where we are headed tomorrow?

My Lifesaver
As you can imagine, staying on a healthy eating plan has been quite difficult this week. Honestly, I started great but as the week continued to progress the stress grew and cooking healthy meals fell to the wayside.
There is one item that I started my week off with which was a lifesaver "the crockpot". I have to be honest with you I love the crock pot. This handy tool makes it easy to prepare meals for a busy family.
I have learned once again there is a secret to making it work. That is "planning". I planned our family meals for the first 3 days of the week. Monday and Tuesday were great, but Wednesday through Friday was a total bomb. I was so exhausted that it took everything in me to stay awake some nights.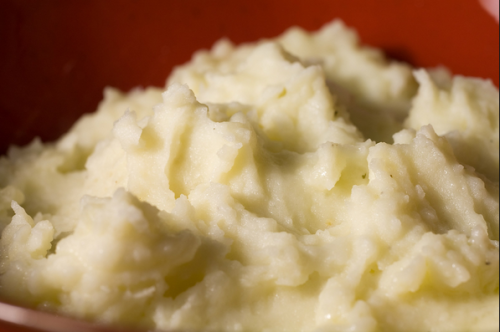 Easy Recipe 
On Tuesday we had roast and mashed potatoes with veggies for dinner. It was a hectic day that started at 6 am and didn't end until I got home at 7:30 p.m.  You can imagine by that time my kids were starving.
Thank goodness for the crock pot as all I had to do when I got home was cook some veggies. Did you know you could make mashed potatoes in the crock pot?  Yes, I recently learned that and am so excited to be able to share this with you.
All you need to do is cut up your potatoes into quarters, place them in the crock pot, fill it with water, add salt to taste, and put it on low to cook all day long. The potatoes will cook and when you get home all you need to do is drain the water, place the potatoes back in the crock pot, and add the finishing ingredients as you mash up your potatoes. Then, just set it on warm and leave it there until you are ready to serve.
Have Any Easy Healthy Crock Pot Recipes You Want to Share?
Leave Me a Comment Below!