More Great Savings for YOU…
More Great Savings for YOU. We want to thank you for all the orders that have been coming in on a daily basis. You have been so wonderful that our system faced major problems yesterday and was slowed down with issues with Paypal. Due to this glitch, we have decided to offer more GREAT SAVINGS for you. Read today's post for the FULL DETAILS…

Extended Sale!
We have been SUPER BUSY receiving and processing orders. It has been so busy that our system wasn't working yesterday and Paypal was not able to process orders on our site.
We have decided to extend our BULK PRICE DEAL until Sunday, December 6, 2015 to give all of you time to get your orders together without major traffic on the site. The following colors available in 9″x 12″: Golden Glimmer, Black Diamond, and Precious Pearl.
These bulk prices are in addition to our already reduced prices on the craft metal sheets we are liquidating Pucker Me Pink, Lovely Lavender, and Princess Pink. We also have great deals on our Bent and Dent Metal Packages and our Overstock Items.
Make sure to stock up on Add a Little Dazzle Craft Metal Sheets before we close our doors at the end of the year. If you already placed an order and want to add to it, please email me at monica@addalittledazzle.com and I will give you a special code you can use so you don't have to pay twice for shipping.

More Overstock Items
We have added more items to the Overstock Items section in our boutique. We have 2 PAGES filled with items so make sure to scroll to the second page at the bottom.
We will be adding more items on a daily basis so make sure to check back everyday between NOW and Sunday, December 6,2015.
FREE SHIPPING is still available on ALL USA ORDERS over $100 and you can still receive the Ultimate Collection CD (Digital Copy) for FREE with a minimum $75 order.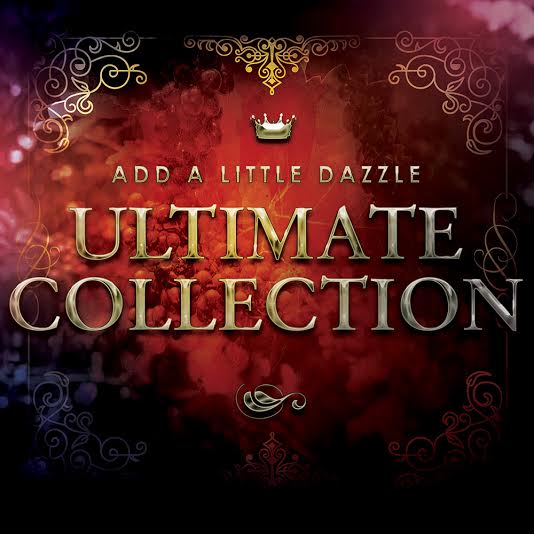 Ultimate Collection CD (Digital Copy)
Many of you have asked how you can you continue to access all the tutorials, videos, and projects we have shared on our blog. We have created the Ultimate Collection CD (digital copy) which will have ALL tutorials and projects shared on our blog. Along with that resource, you will also get access to our videos, paid planner sold throughout the years, best Virtual Club tutorials, CD's released, and so much more.
The content in this Ultimate Collection CD (digital copy) is valued at over $500 BUT if you purchase $75 you can receive it for FREE or YOU CAN PURCHASE IT FOR $97 HERE
Due to the size of this file, I am sending it out to customers individually. We are keeping track of who will get the CD for FREE so if you are after that deal please DO NOT add the Ultimate Collection CD to your shopping cart.