Metal 101: #5 Adhesives Part 2
Metal 101: #5 Adhesives Part 2.   During the holidays, everybody was busy creating the Metal Embossed Poinsettia I featured on my blog.  As everybody got busy creating their poinsettias,  a common issue kept coming up.  Once the Hot Glue dried, the metal sheets were not staying adhered to each other.  I finally found a product that solves this problem and I have to tell you all about it in today's post.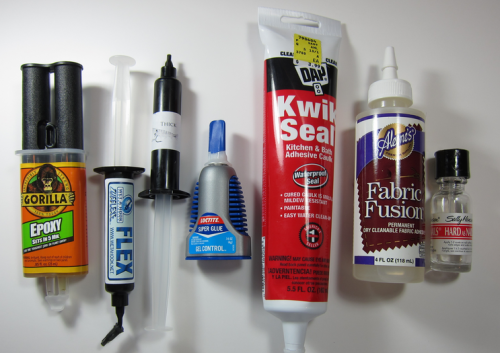 This week, I discovered a glue that I works best when adhering Metal Sheets to each other.  More than once, I looked at the glues shown above to come up with a solution and I was never happy. The fumes were horrible, it took too long to dry, and my craft metal sheets were easily damaged.
Originally, I used Hot Glue, but I quickly discovered it wasn't permanent. Once the Hot Glue dried, the Add a Little Dazzle Craft Metal Sheets would not remain adhered to each other.  
I did discover that if you are attaching the metal sheets to card stock with Hot Glue then it will adhere nicely and remain together.  If it is metal to metal, then it won't work.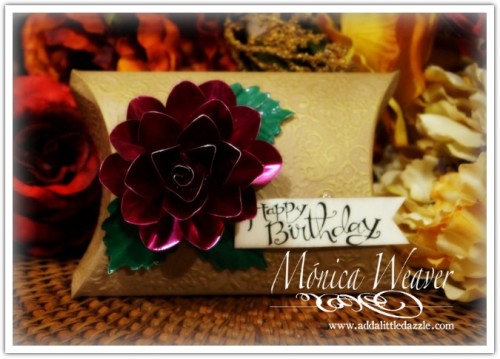 See this flower showcased in Dazzling Diva Challenge #7 (VIEW HERE)?  This flower was assembled using Beacon 3-in-1 Glue. This glue is AMAZING and there were no fumes!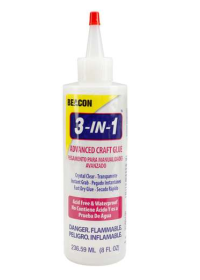 It was so easy to assemble this flower!  All I did was place a little Beacon 3-in-1 Glue where needed. Held it for less than a minute and it was in place. I had to let it dry longer, but I didn't have to worry about it coming off during the drying process. Furthermore, there were no burns and the assurance that these pieces would not fall apart.
Beacon 3-in-1 Glue is Crystal Clear, Instant Grab, Fast Dry formula perfect for all types of craft applications like paper, wood, cork, glitter, beads, trims and more. This glue is acid-free, water-proof, and comes in a plastic bottle that has a pointed tip for precise application. 
Do You Have a Question you want answered in Metal 101?
Submit your question and I will be glad to answer it.