How Do You Unwrinkle Craft Ribbon?
How Do You Unwrinkle Craft Ribbon? is our Question of the Week at Add a Little Dazzle.  If you are like me, you have scraps of ribbon in your craft room.  I have mine in a see through shoe box, but some people prefer to place it in a bag.  However you choose to store your craft ribbon, there is one thing we all have in common and that is that it gets wrinkled easily.  Join me today as I teach you how to unwrinkle your craft ribbon without needing to pull out your BIG BULKY IRON.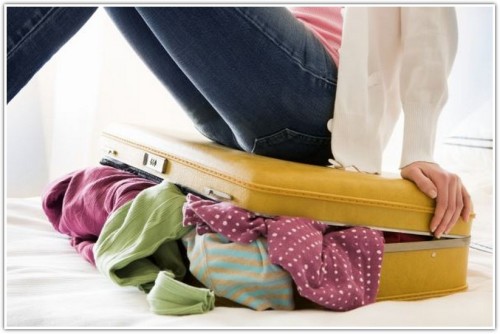 Crop Weekend Time is Here
Summer Time is here and you are ready to head to the Crop Weekend you have been dreaming about forever.  You have stuffed your suitcase with clothes and now you are busy gathering all your crafting supplies.  You pack your stamp sets, card stock, adhesive, ink pads, craft ribbon, and everything else you can think of.  You even make sure to pack those unfinished projects you have been meaning to finish all year long.  You pack all your scraps of card stock, craft ribbon, buttons, embellishments in an attempt to put them to good use and out of that storage bag you have had them in for months or even longer.
When you arrive to your destination and are ready to start crafting you notice that ALL YOUR CRAFT RIBBON is wrinkled.   What do you do? There was no way you could pack your BIG IRON and now you have all this beautiful craft ribbon you can't use because it is wrinkled.
If this sounds like you, I have the perfect solution that will not only help you have unwrinkled craft ribbon all year long but also allow you to do that while at your next cropping event without needing to pack your BULKY IRON.  Watch today's video and learn how to unwrinkle your craft ribbon the easy way.
Order Stampin' Up! product HERE
and Add a Little Dazzle Craft Metal Sheets

HERE