How to Make a Notepad Holder Using Craft Metal Sheets
How to Make a Notepad Holder Using Craft Metal Sheets is an amazingly easy project to create any time of year.  This beautiful gift is perfect for Mother's Day and even includes a coordinating card you can make. Join us today as we teach you how to take an ordinary notepad and turn it into an extraordinary notepad that is sure to be loved by all.  You will have friends and family begging you for one and don't forget to make one for yourself while you're at it. You won't regret it!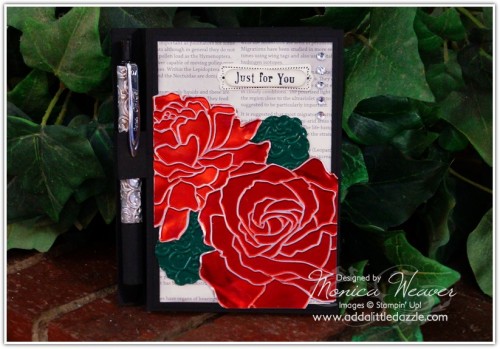 Mother's Day is a little more than a week away and if you are like me you are looking for a small, inexpensive gift to make for family and friends.  I am so excited to share today's post with you as I teach you How to Make a Notepad Holder Using Craft Metal Sheets.  Some of the items found used to create this notepad holder are still available for purchase.  The bad news is they will not last for long.  During Retirement List time, items go quickly and once they are gone it's over.  Don't let this happen to you!  Place your order IMMEDIATELY!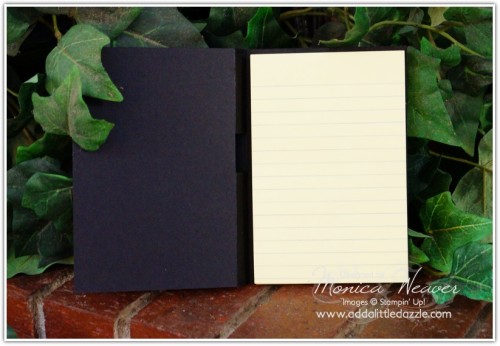 I created this notepad holder using the beautiful Manhattan Flower Impressions Folder and embossed it on Add a Little Dazzle Scarlet Red Craft Metal Sheet.  The leaves were created using the Blossom Petals Builder Punch, Lacy Brocade Impressions Folder, and Garland Green Craft Metal Sheet.
The background paper is the First Edition Specialty Designer Series Paper and brings this card together beautifully.  In addition, I added a beautiful metal embossed pen.  The best kind of pens to use for metal embossing are retractable pens. I used the aluminum side of the metal for the pen and embossed it with the Lacy Brocade Impressions Folder, but you can add a punch of color with Black Diamond Craft Metal Sheet, Scarlet Red Metal Sheet, and even Garland Green Craft Metal Sheet.  
For the sentiment, I used another retiring stamp set Tea Shoppe.  I love this stamp set and the great thing is that you can pull the sentiments out of the set and use it for numerous occasions. Then, I added a pop with Rhinestone Basic Jewels next to it and with some Stampin' Dimensionals for extra height.  View our PDF Tutorial below, get detailed instructions, and place your order for Stampin' Up! and Add a Little Dazzle products today.  

Add a Little Dazzle Craft Metal Sheets used:
CLICK HERE

to purchase Add a Little Dazzle Craft Metal Sheets