How to Adhere Clear Stamps to Clear Blocks
How to Adhere Stamps to Clear Blocks.  A common problem stampers face is that of being able to get stamps to adhere to a Clear Block  .  You get busy creating, have the perfect project underway, and a stamp falls off the block and messes up  your masterpiece. After much research, I finally found the perfect solution to this common problem and am excited to share it with you today.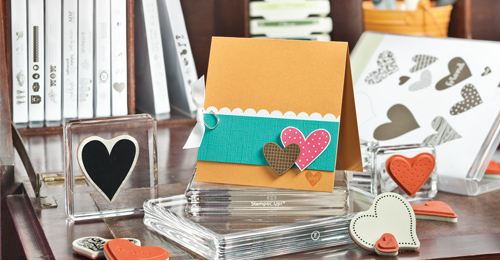 Big Question
For a long time, I have heard from customers asking if there are any tips I recommend for making stamp sets adhere to the clear blocks. I did a lot of research and tried to find different ways of doing it. 
I had finally come up with a solution and then the product was no longer available.  I had to go back to the drawing board.  Then, the light bulb went off and off I went to the office to test my idea.  I was amazed at how well this worked and I followed this same process for all my stamp sets.  I am happy to report that none of them are falling off the blocks Yeah!!!  Say goodbye to stamps that fall off the clear blocks and say hello to temporary adhesive.