How Do You Clean Rubber Stamps?
How Do You Clean Rubber Stamps?  When I first started stamping, I didn't know much about products besides rubber stamps, inks, and card stock. Whenever I needed to clean a stamp, I just ran it under water and pat it dry.  As I became a more experienced stamper, I found out there was more to the maintenance of my stamps. Today, I would like to share this exciting discovery and teach you how to use these products.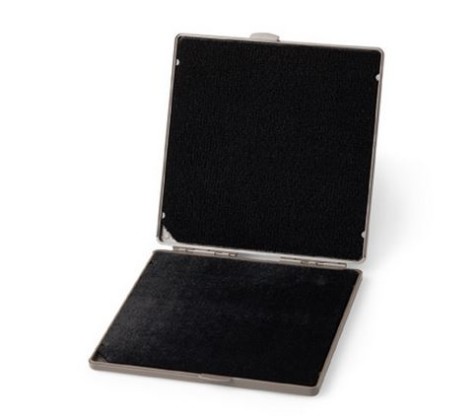 Have you ever wondered what is the correct way to clean rubber stamps?  When I first started stamping I just ran my inked up stamps under water while making a BIG MESS.  The ink would just drip off staining the wood and my hands.  Honestly, I hated it.  Then, I discovered the Stampin' Scrub and Stampin' Mist.  These amazing products made it easy to clean ink from my stamps while conditioning them and not damaging the wood.  Join me as I share all the details about these two products and teach you how to clean rubber stamps using them.
Stampin' Scrub
Holds 2 removable, washable nylon-fiber scrubbing pads that measure approximately 7″ x 7″

Large enough to clean background stamps

Nonslip rubber gripping feet to help keep it from moving when cleaning rubber stamps

 Two symbols are embossed on the inside of the trays.  A water drop image indicates the wet tray; the sun image indicates the dry tray.


Stampin' Mist
Cleans all types of ink from rubber 

Conditions rubber stamps

 Comes in non-aerosol spray bottle

2 fl. oz. of Stampin' Mist 

8 fl. oz. refill available
How To Clean Rubber Stamps
Lightly spray the side with the waterdrop with  Stampin' Mist; do not oversaturate

Scrub your stamp on the damp pad side and then rub it on the dry pad (side with the sun) to remove any leftover ink and moisture
How to Care for Removable Pads
Remove pads, run under water, and allow to air dry

Clean pads regularly to avoid mixing ink colors

Use a paper towel or a dry cloth to soak up water after rinsing

Do not place in dishwasher
How Do You Clean Rubber Stamps?
Leave a Comment Below