Homemade Graduation Card Invitation
Homemade Graduation Card Invitation Time is here and I am so excited.  This year I have the honor of having two of my four children graduating.  The funny thing is that it is two extremes. My oldest daughter graduated from kindergarten and my oldest son is graduating from high school. I am so proud of both of them and all my children and I look forward to sharing a homemade graduation card invitation I made for my son's high school graduation Add a Little Dazzle style.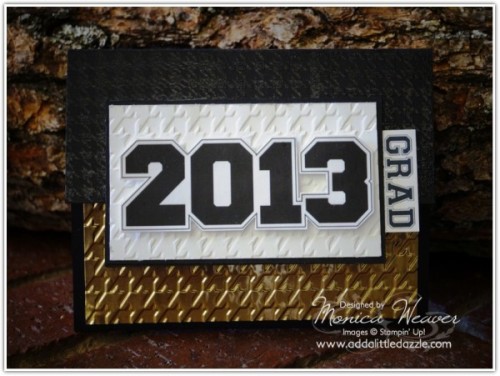 Graduation time is here and we are all busy making cards and party favors.  Whether you are attending a graduation or hosting one, we all need a homemade graduation card this time of year.   Last month we celebrated the Add aLittle Dazzle Virtual Club's 1st Birthday and we decided to kick off our summer long celebration with a wedding/bridal shower card, baby shower card, and a graduation card.  As extra bonuses, our Virtual Club Members will be learning how to take the same cards and turn them into invitations, announcements, thank you cards etc.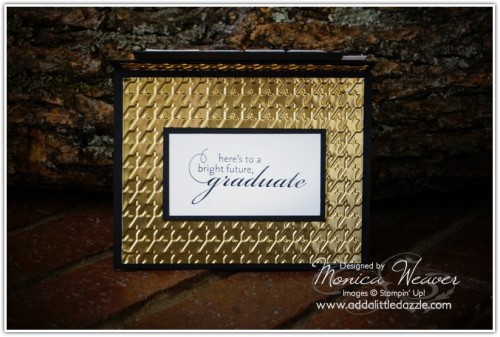 Today I want to share with you an EXTRA BONUS virtual club members are receiving this week.  I used the same concept found in the homemade graduation card and turned it into a homemade graduation card invitation.  I absolutely love how it came out and especially more because this is my son's high school graduation card invitation.  All I did was take the homemade graduation card I featured in the May 2013 Edition of the Add a Little Dazzle Virtual Club and turned it into a graduation card invitation. With a few changes you can create this graduation card into a card or invitation. It's that easy!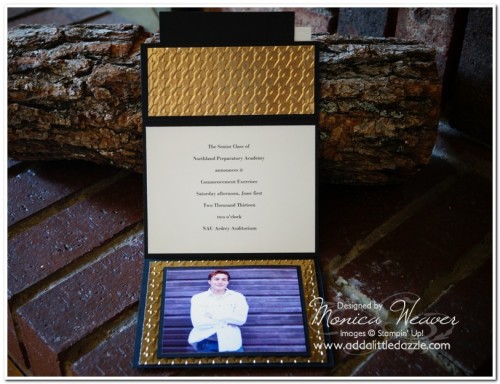 Would you like to learn how to create this card? Would you like to take your paper crafting to the next level with EXCLUSIVE OVER THE TOP PROJECTS you won't find anywhere else?   Are you looking for fresh ideas that incorporate a different perspective?  Do you want to stand out from the rest? If you answered yes to any of these questions, then we invite you to join the Add a Little Dazzle Virtual Club.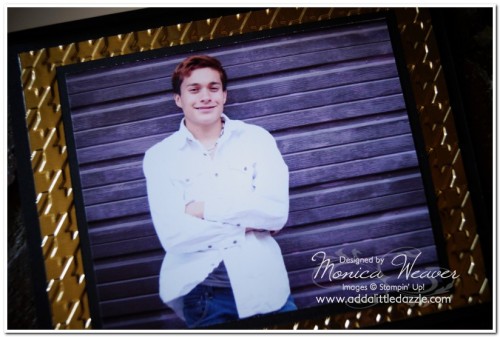 BECOME A MEMBER NOW!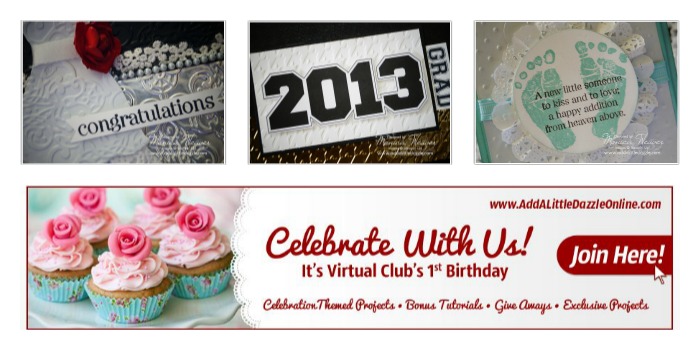 Craft from the comfort of your home WITH 24/7 ACCESS!