DIY Crafts Review: August- September 2013
DIY Crafts Review: August – September 2013. I know how much crafters love to get a head start on the holidays and so we started creating holiday projects in August.  There were new Stampin' Up! products out and this was the perfect time to start showcasing them.  Then, in September I decided to pull out the the Circle Thinlits Card Dies. and taught members how to create an expandable card and coordinating projects for Thanksgiving. It was so much fun to learn new techniques that could be applied to year 'round crafting.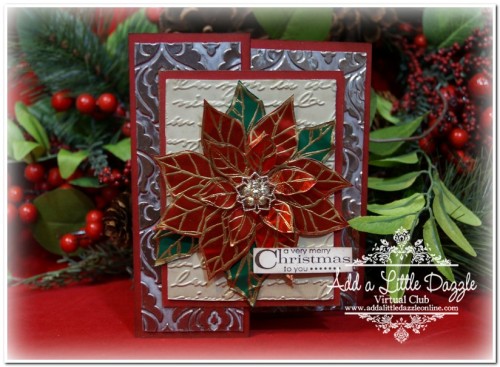 August 2013
In the August 2013 Edition of Virtual Club , we had fun designing holiday cards.  There were lots of new products in the Stampin' Up! Holiday Catalog.  This was the perfect time to start playing around as this would allow Virtual Club Members to get an early start on their holiday cards.  All 3 cards were favorites among our members this month and so they got busy creating all 3 cards. Easy cards to recreate that had a lot of dazzle.  How fun!!!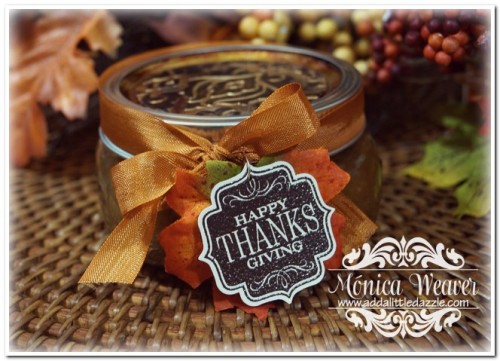 September 2013
I love fall weather and this year it came early to Northern New Mexico.  This made it easy to get into the mood for creating Thanksgiving projects.  In the September 2013 Edition of the Virtual Club, members learned how to play with the new Circle Thinlits Card Dies. Members learned how to create a beautiful card that flipped open and had an extra panel. In addition, they learned a fun technique for working with Add a Little Dazzle Craft Metal Sheets.  
Then, incorporated the fun technique it into a party favor using our pillow box dies and craft metal sheets found in our store HERE.  In addition, members learned how to create this delicious Sugar Scrub Recipe that was to die for. It was so easy to make with a items in your kitchen.  
Our Virtual Club Members love Sugar Scrub Recipes and so we love to showcase EXCLUSIVE RECIPES in Virtual Club.  These are great inexpensive gifts for all your gift giving needs any time of year.
  Ready to Join the Virtual Club Family?
 NEW MONTHLY FEATURE STARTING JANUARY 2014!