Dazzling Diva Challenge #6
Dazzling Diva Challenge #6  Happy New Year! We are so glad to have you join us on the first day of 2014. I am so excited about this year!  We have so much in store for you and I am honored that you are a part of this exciting adventure!  We have some amazing challenges in store this year and lots more.  Happy New Year!
This week's challenge is the "Stitching Technique".  I love this photo and the opportunity it gave the design team to think outside the box while using this technique accompanied with Add a Little Dazzle Craft Metal Sheets.  This was completely out of my comfort zone and so it really challenged me to create outside my norm.
We have some exciting and fun things coming your way in 2014. Make sure to sign up for our daily feed and newsletter (in the right hand column) so you can stay up-to-date with what is going on at Add a Little Dazzle.  Lots of exciting announcements and product releases coming starting next week!
Below each image is a list of Add a Dazzle Metal Sheets and Products used that are available in our store.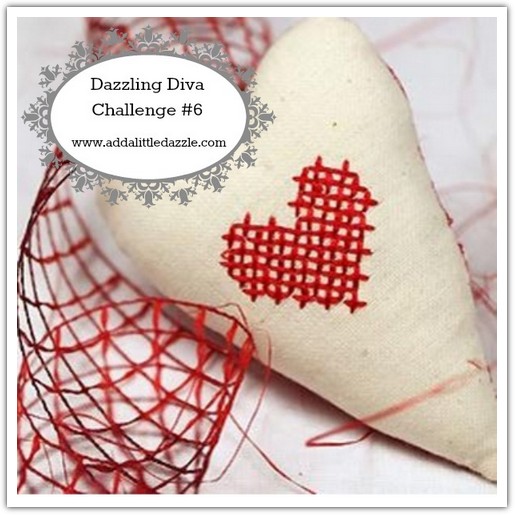 Take a look at the Dazzling Divas Design Team's Interpretation!

Monica Weaver




(Pucker Me Pink Craft Metal Sheet)

 Cathy Parlitsi

s



(Scarlet Red Craft Metal Sheet)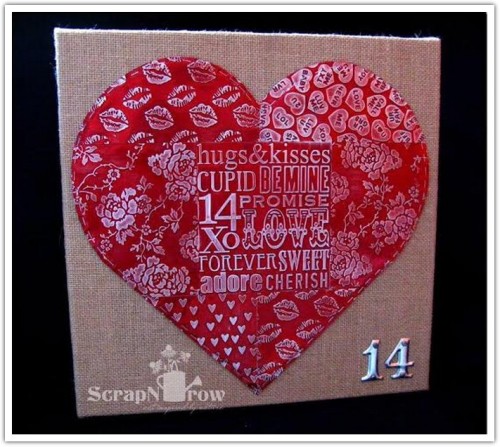 Michelle Nun


(Scarlet Red Craft Metal Sheet)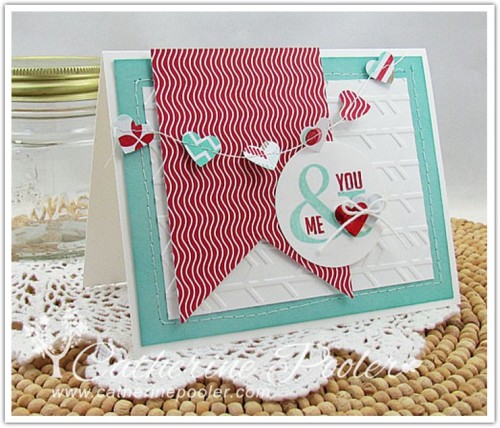 Catherine Pooler


(Scarlet Red and Wondrous White Craft Metal Sheets)
 I invite you to click on link of each of our Design Team Members and visit their blog!  There you will find inspiration and instructions for the project they created. Make sure to leave some love here at Adda Little Dazzle and each blog by leaving a comment.
Kari Mason

 

is The Winner of Dazzling Divas Challenge #5!
Please email me your mailing address to send your Add a Little Dazzle prize package 
How to Play Along in the Dazzling Diva's Challenge.
Make a card, layout or project inspired by the photo above. Use any product you want.

Use of Metal Sheets is encouraged but not mandatory.  Any participant using Add a Little Dazzle Metal Sheets will receive an additional entry into the weekly prize.

Post your creation on your personal blog or online gallery, then come back here and post it to the linky below.  Make sure you link up to the actual post and not your blog's home page.

Post the Challenge Image in your post.

Include a direct link to Add a Little Dazzle (specific challenge) in your blog post.
We only accept new projects. No back linking.

You can combine this challenge to as many others as you like.

One randomly chosen player will be chosen weekly to win a prize from the Add a Little Dazzle Store!

One person from among the month's winners will be chosen to be a Special Guest Designer for the following month.

Challenge will post each Wednesday at 9am and close on Tuesday at midnight.
Shop our Store

 

HERE

and Enter Dazzling Diva Challenge #6 Below!