Dazzling Diva Challenge #53
Dazzling Diva Challenge #53.  Welcome to a fun and exciting week here at Add a Little Dazzle. We have so much going on and we are getting ready for Thanksgiving and BLACK FRIDAY.  How about you?  If it starts getting crazy around your house, escape to your craft room and get creative. Then, come back and share your work of art with us. Before you get started with your festivities, check out this week's challenge and get the BIG REVEAL of one of the products we are adding to the boutique on Black Friday. YOU ARE GOING TO LOVE IT!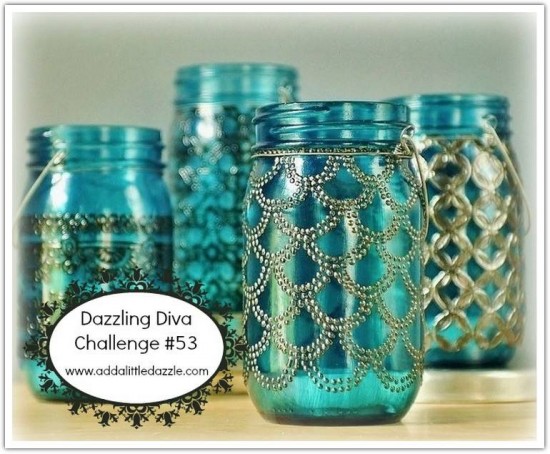 This week Dazzling Diva Challenge #53 is all about Stencils or Anything Goes.  Stencils are trendy in the crafting industry. There are so many fun techniques you can use with stencils.  Did you know that you can use stencils with Add a Little Dazzle Craft Metal Sheets?  
Yes, there are lots of fun techniques you can incorporate using Stencils and Add a Little Dazzle Craft Metal Sheets.  Honestly, anything you can do with card stock you can pretty much do with craft metal sheets. You just need to make a few tweaks here and there but you are bound to come out with a masterpiece.
Today, the Dazzling Diva Design Team is going to share some amazing projects with you.  Scroll down all the way to the end of this post, visit their blog, and make sure to leave them some love. 
Your Turn!

So pull out your crafting supplies and make a project using a Stencil or Anything Goes. Then, share it with us by linking to the bottom of the post.  You have until Tuesday, December 2nd to enter.  The winner will receive a $15 Metal Sheet Prize Pack. Find out the Winner of Challenge #52 at the end of this post.
Black Friday Reveal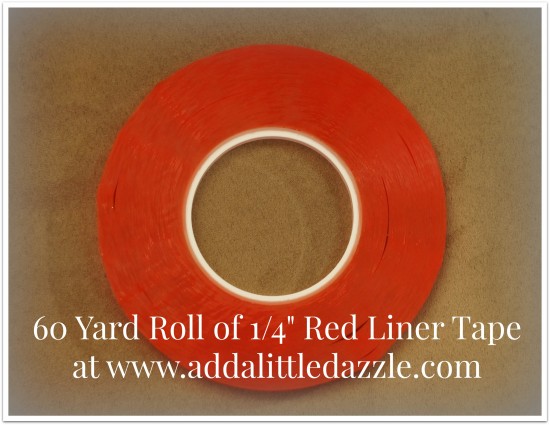 Black Friday is coming to Add a Little Dazzle this Friday! We have some amazing new products we are adding to our boutique. Today we would like to share one of our newest additions with you the 60 YARD ROLLS of 1/4″ Red Liner Tape.  
Red Liner Tape is a double-sided, super-sticky tape that is double coated with clear adhesive with a red polypropylene film liner.  This tape is heat resistant, transparent, acid-free, and a must have for crafters.  It will adhere to chipboard, cardstock, glass, embossing powder, wood, plastic, Add a Little Dazzle Craft Metal Sheets, and much more.
No where else can you find Red Liner Tape in 60 YARD ROLLS. The average price of a 10 yard roll is $6.95.  If you bought 6 rolls (equivalent to one-60 yard roll from Add a Little Dazzle) you would pay $41.70.  Well, no more running to the store for the little 5 and 10 yard rolls.
60 Yard Roll of  1/4″
Red Liner Tape for ONLY $14.99  
That's a SAVINGS of  $26.71 and 25 cents a yard!!!!
 Share This Post With Your Family and Friends!
Facebook, Pinterest, and Twitter
Dazzling Diva Challenge #52 Winner –
Rachel
Enter Challenge #53 Below!