Dazzling Diva Challenge #12
Dazzling Diva Challenge #12   I am so excited that you have joined us today as we share our Inspirational Photo with you. Today's image is beautiful and is just the starting point for your interpretation of the image.  Check it out and give this week's challenge a try.  There is no right or wrong; it's simply your interpretation.  Some people look at the main image while others focus on color, background, or texture to name a few.
Valentine's Day is a few days away and everybody is busy creating last minute projects. I challenge you to also make a small gift for those in need of feeling loved on this day.  You can read my post HERE and see what challenged me to making a difference this Valentine's Day.  I challenge you to do the same and share it with us.  You will be featured on my blog on Friday.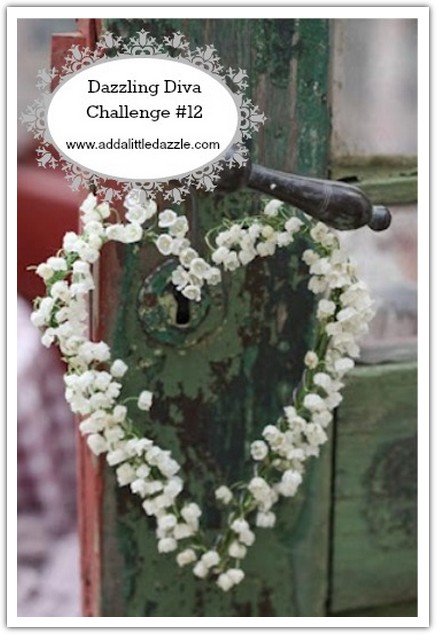 CLICK HERE  for Challenge Rules!
Click on the name of our Design Team Members and visit their blog!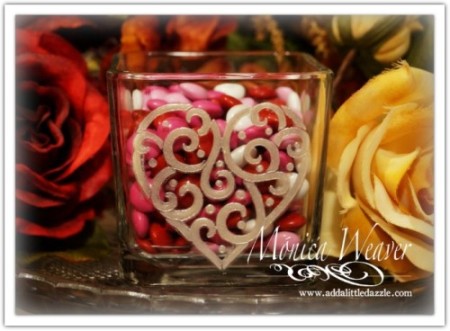 Mónica Weaver (Heart Swirl Stencil and Pearlescent Embossing Paste)

 Lydia Walker (Black Diamond and Aluminum Craft Metal Sheet)

Cathy Parlitsis (Wondrous White Craft Metal Sheet)

Michelle Nun (Wondrous White Craft Metal Sheet)
Grapevine Heart Wreath with Metal Embossed Letters

Guest Designer:  Sandra Smith (Scarlet Red Craft Metal Sheets)
 The Winner of Dazzling Divas Challenge #11 is 

Cindy

!

Please email me to claim your prize

.
Shop our Boutique 

HERE

 and Enter Dazzling Diva Challenge Below!